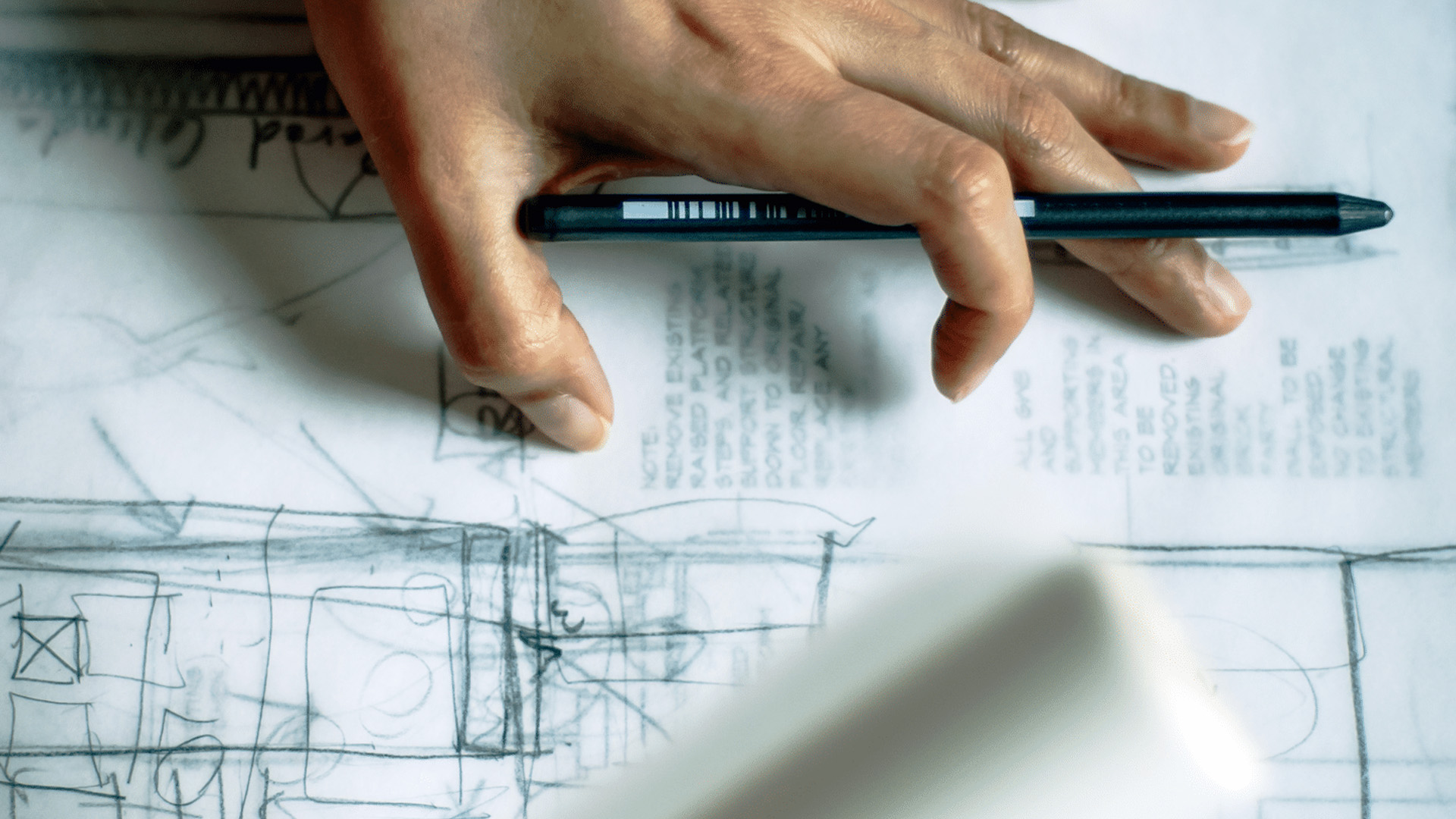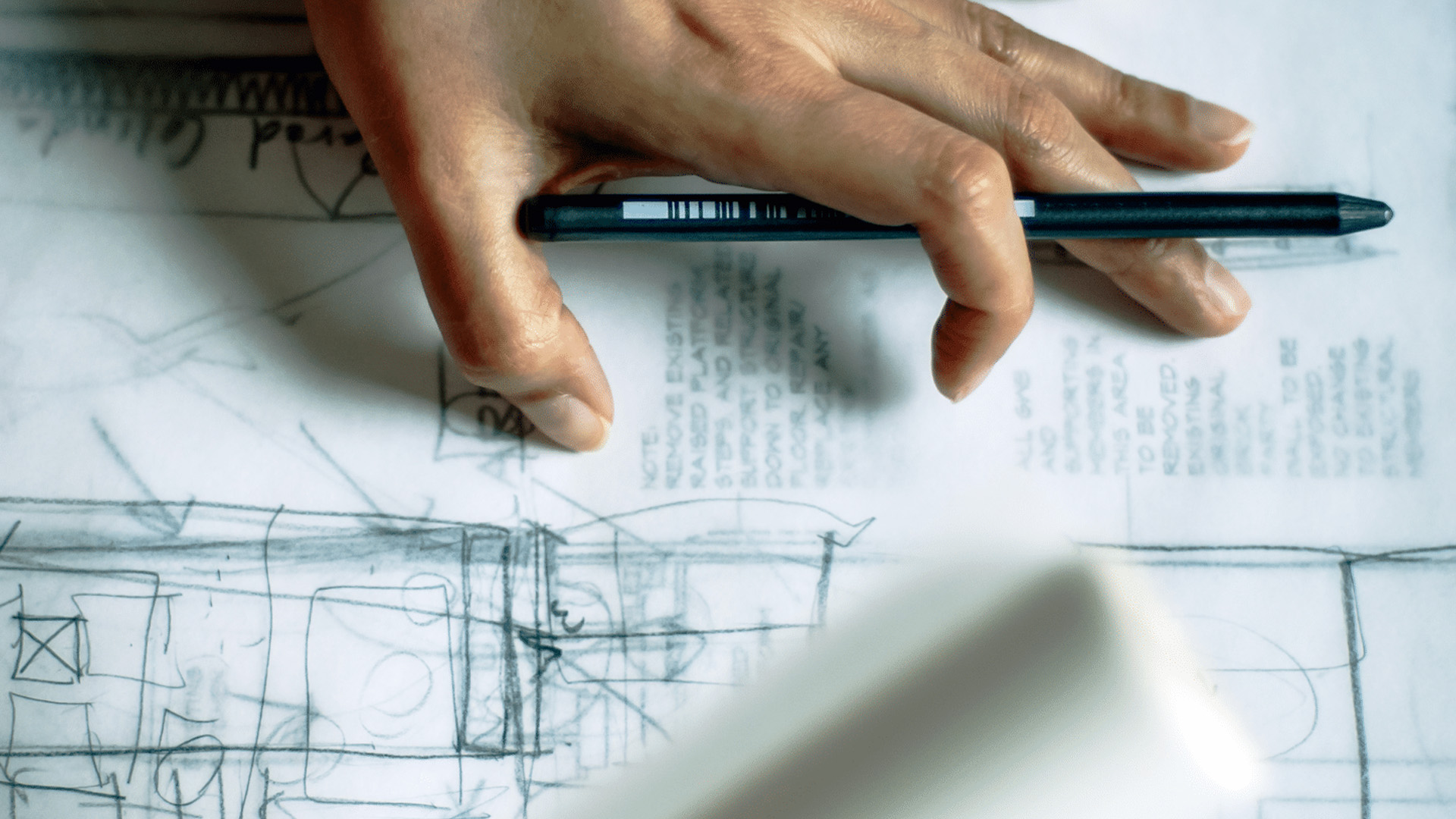 Wing Tai
Enduring Elegance
Sector
Financial
Real Estate
Crafting an understated and sophisticated investment brand identity
Operating a diverse business portfolio that includes property investment and development, lifestyle, retail and building e-commerce, the Wing Tai brand is known for refining design through its attention to detail and high-quality products and services.
Sedgwick Richardson has partnered with Wing Tai for a consecutive seven-year period, working together to reflect Wing Tai's premium positioning and sense of prestige within its investment brand communications.
The Sedgwick Richardson team is collaborative and professional from the start of the project to the end – all while keeping our timeline and budget on track. The fresh cover design draws focus to the lifestyle elements of our business this year. From concept design to thematic development, the team has been patient and responsive to our needs.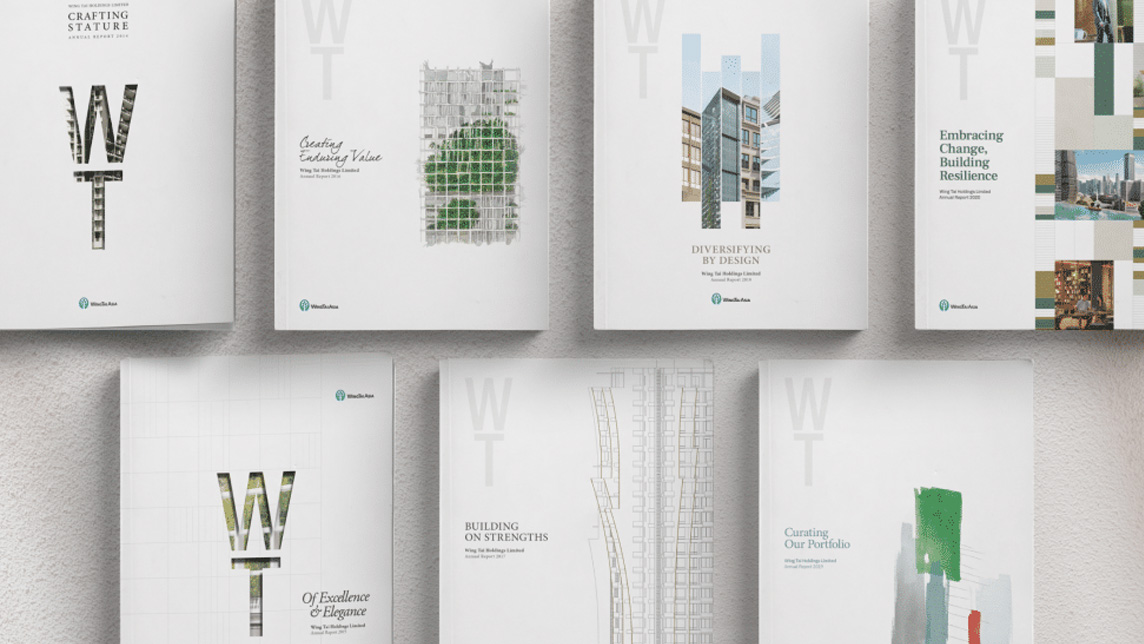 During this time, we created a distinctive investment brand identity for Wing Tai, one that showcases its flagship residential developments through an understated and sophisticated editorial design strategy that reinforces the brand's timeless quality and sense of prestige. We also developed a consistent investment brand narrative and tone of voice which has now endured for more than half a decade.
The Wing Tai portfolio has started to diversify throughout Asia and across asset classes, this shift has been clearly signalled to the investment community through editorial content strategy and messaging.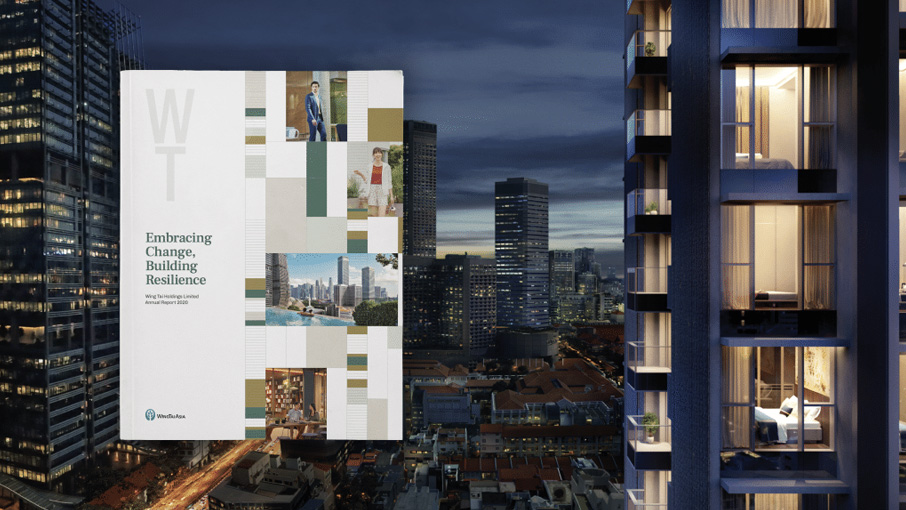 In the most recent annual report, the theme 'Embracing Change, Building Resilience' alludes building business resilience while facing unprecedented pandemic times through the diversification of its portfolio and its international expansion. The concept on the cover adopts the technical drawing of the latest property façade, The M at Middle Road, suggesting Wing Tai as an artist, creator of masterpieces and lifestyle envisaged for this property. The overall editorial design style was kept to Wing Tai's signature understated look, one that plays on white spaces and stylish yet corporate text layout.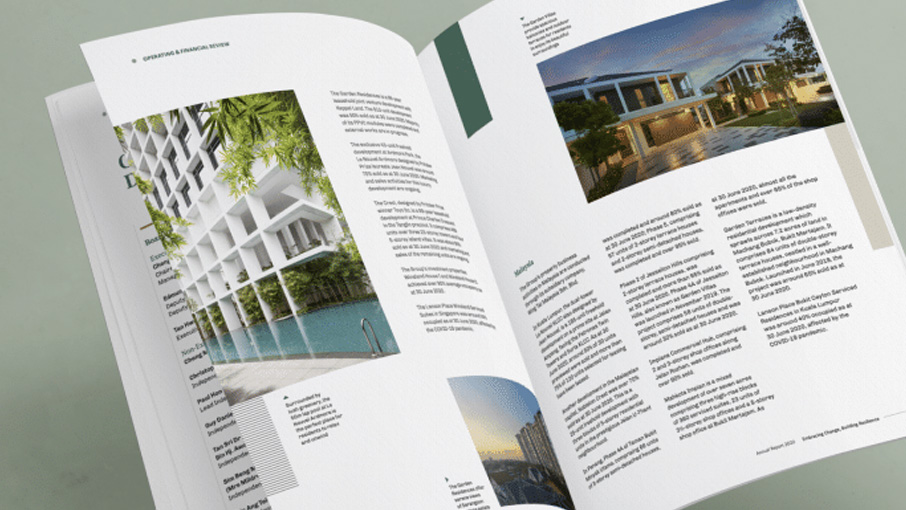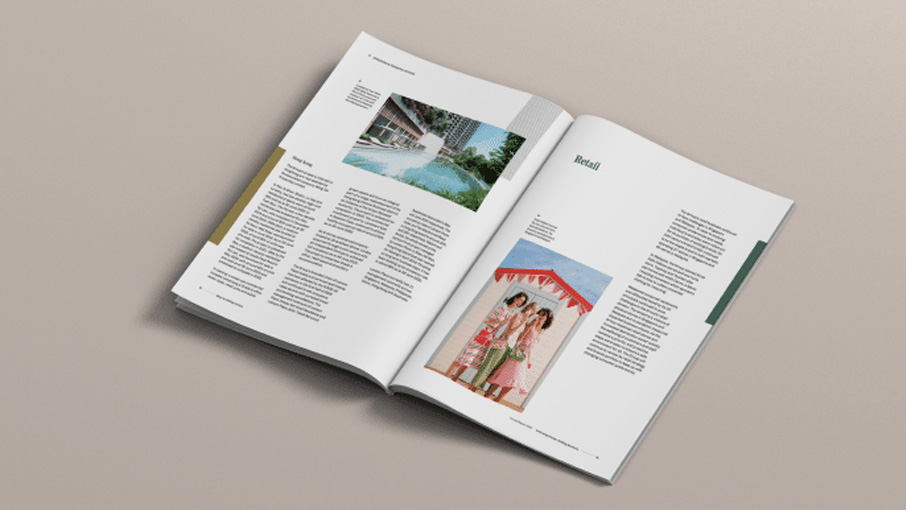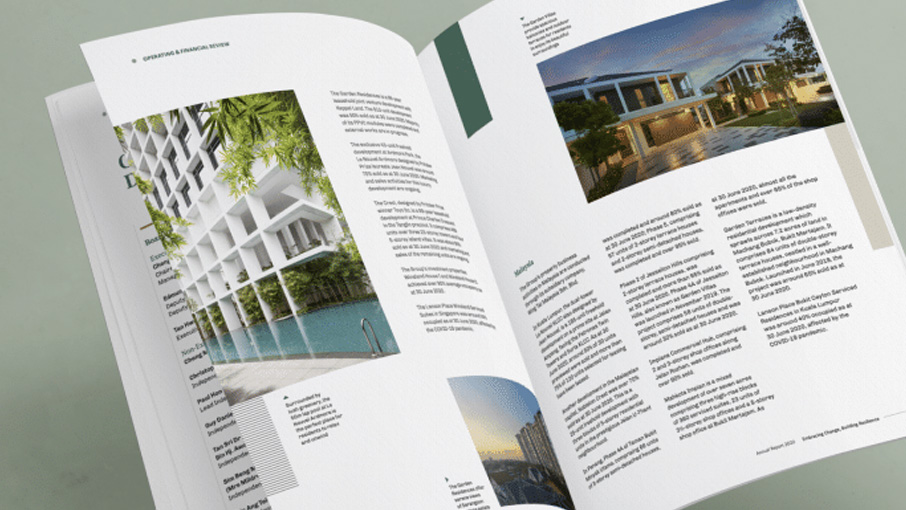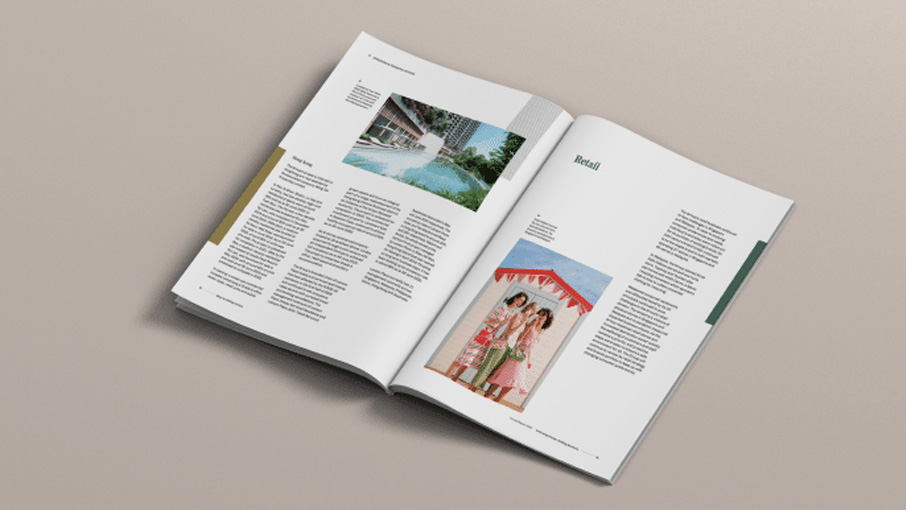 Along the way, we have helped the Wing Tai team in tracking the best practice performance reporting in the real estate and property sector through peer reviews and by establishing local and international evaluation criteria.