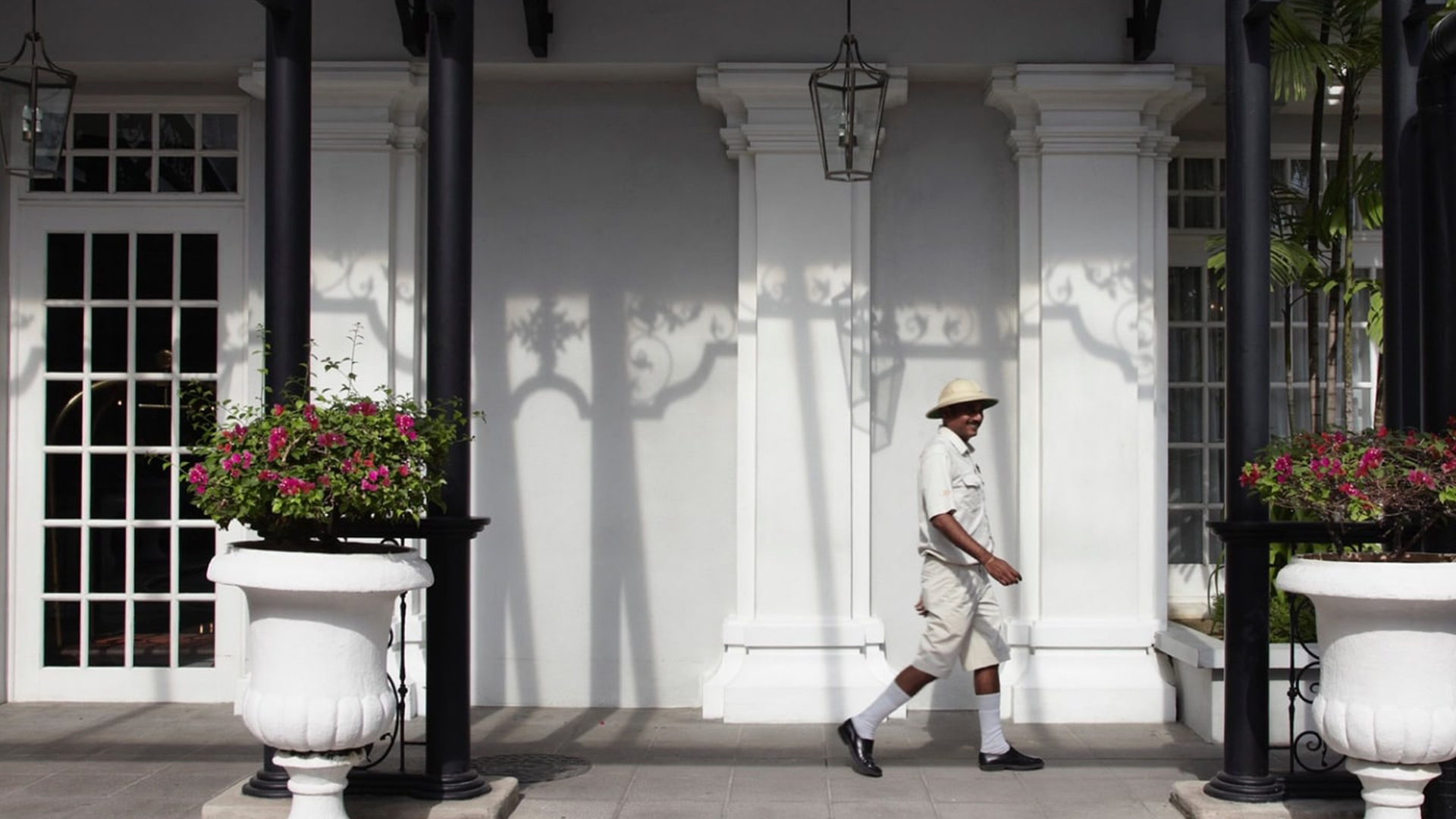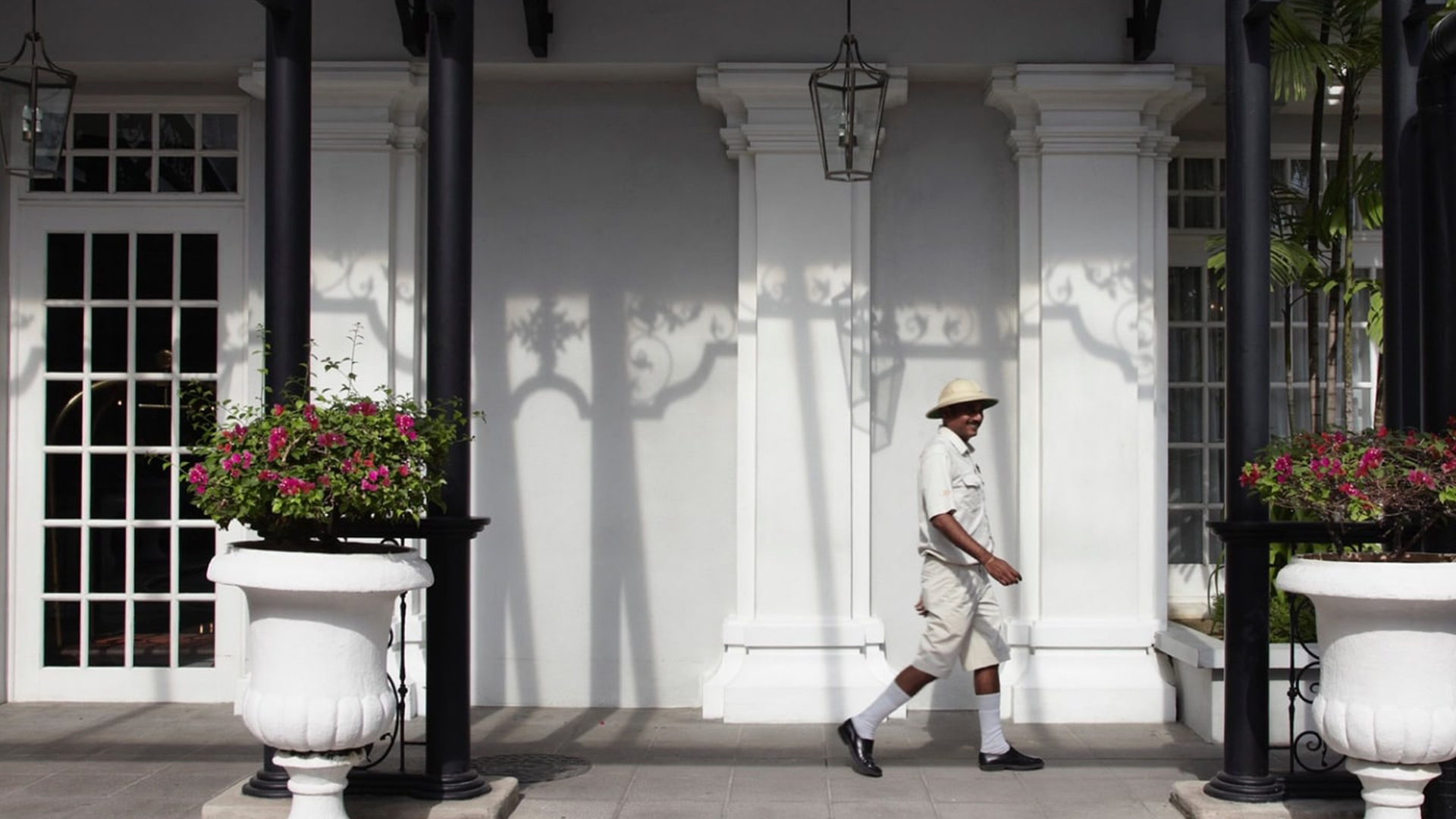 Place Branding
Experiences
Strategy
E&O Hotel
Treasure Revealed
Strengthening a timeless Asian heritage hospitality brand
The Eastern & Oriental Hotel, or the E&O as it is affectionately known by generations of guests, is a majestic heritage hotel that has graced Penang since 1885. Part of a trilogy of colonial era hotels established by the Sarkies brothers, including the Raffles in Singapore and the Strand in Yangon, the E&O needed to strengthen its brand after the refurbishment of its Heritage Wing.
"The launch of the E&O's refurbished Heritage Wing provided an ideal opportunity to refresh the E&O brand. The Sedgwick Richardson team worked closely with our hotel owners and management to clearly define our brand of hospitality. Crafting a set of brand promises to guide a more cohesive, personalised E&O brand experience, one that could also come to life through social channels."
Alison Fraser
General Manager, Eastern & Oriental Hotel
Purpose
Tasked with refreshing the experience of a brand with almost 135 years of history, we created a set of eight brand promises which were closely linked to the DNA of the brand over time. Through immersion sessions with the E&O department heads we helped institutionalise the E&O brand promises across functional areas.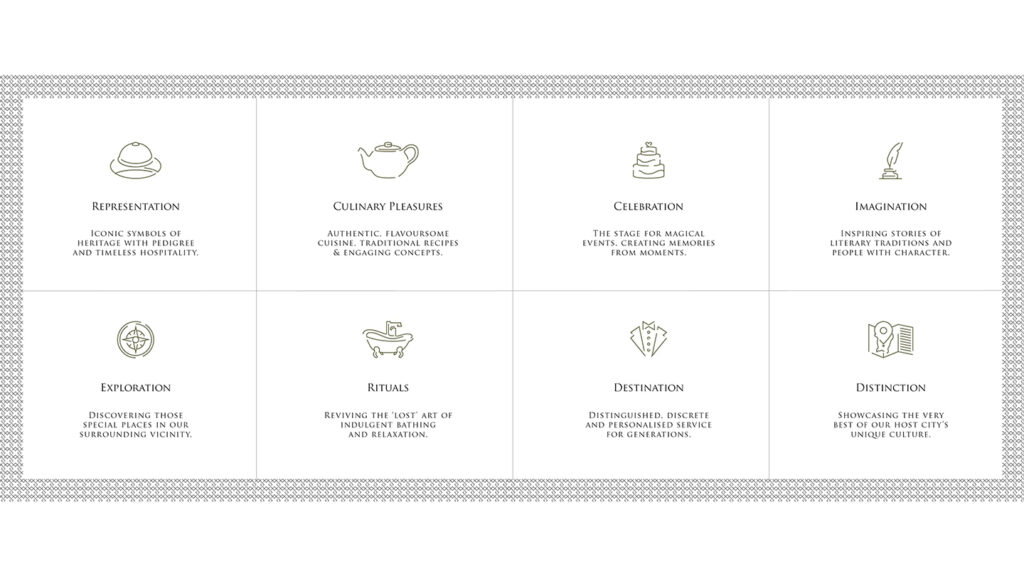 To make the link in time between the past and the present, a series of E&O truisms were crafted to tell simple truths about the brand promises with an authentic tone of voice.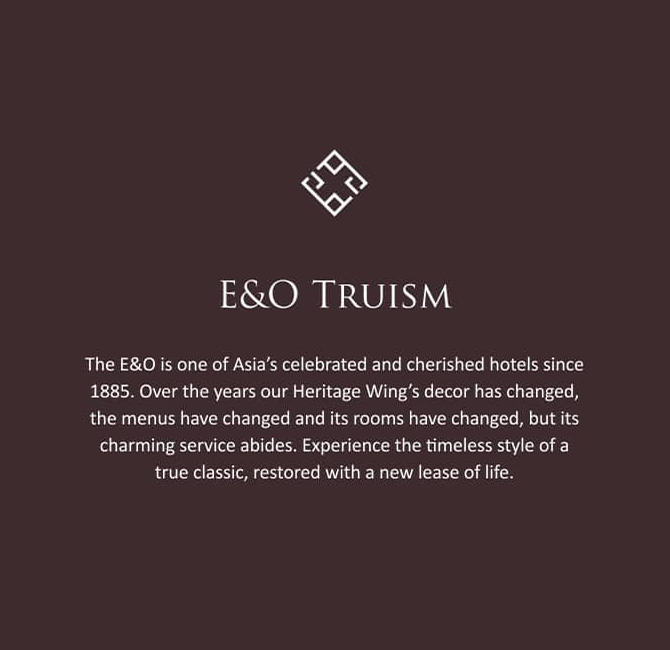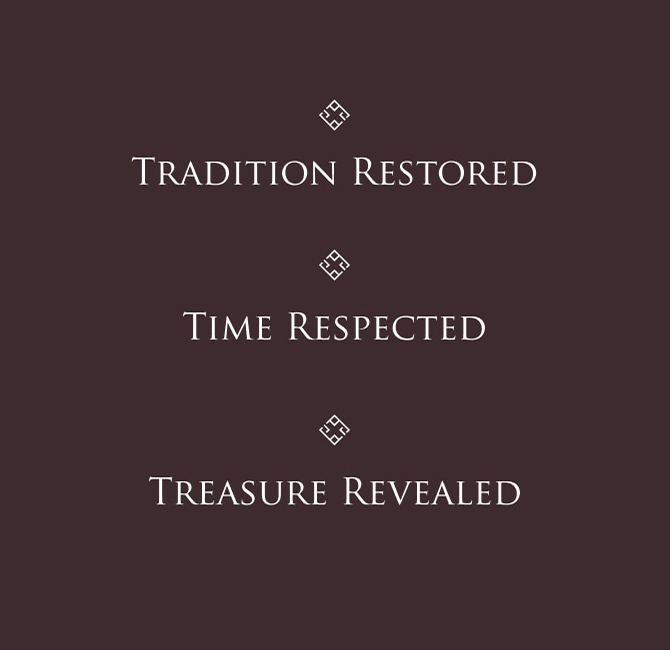 As part of an integrated campaign leading up to the launch of the E&O's refurbished Heritage Wing, we refreshed the brand's social media content and visual equities.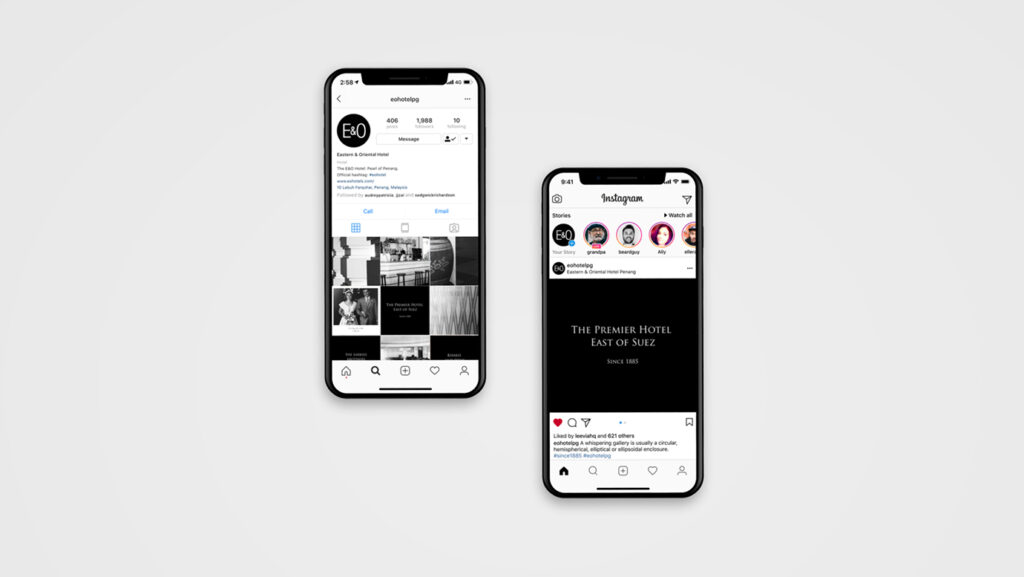 To help staff understand the brand a set of core values cards and employee focused back of house posters accompanied the brand promises as a quick and easy reminder on how to live the brand every day.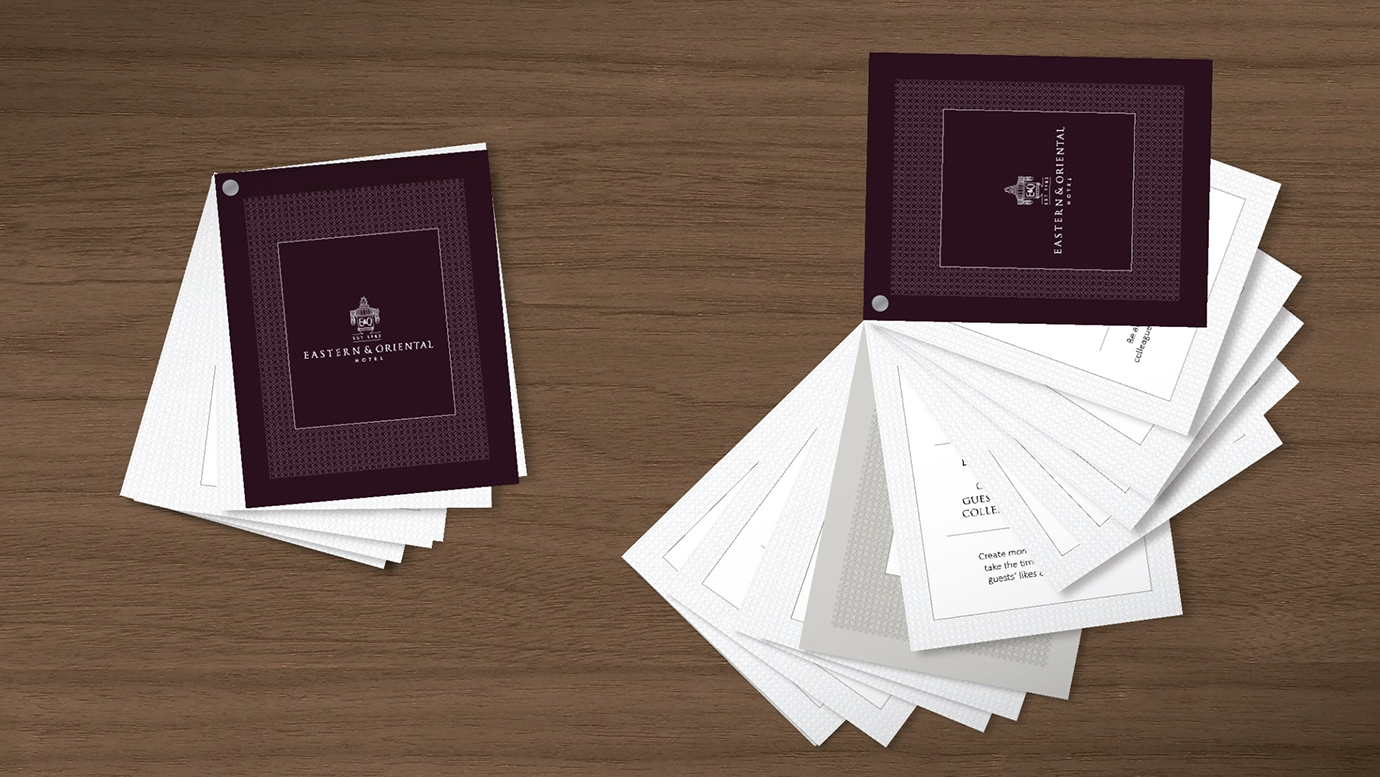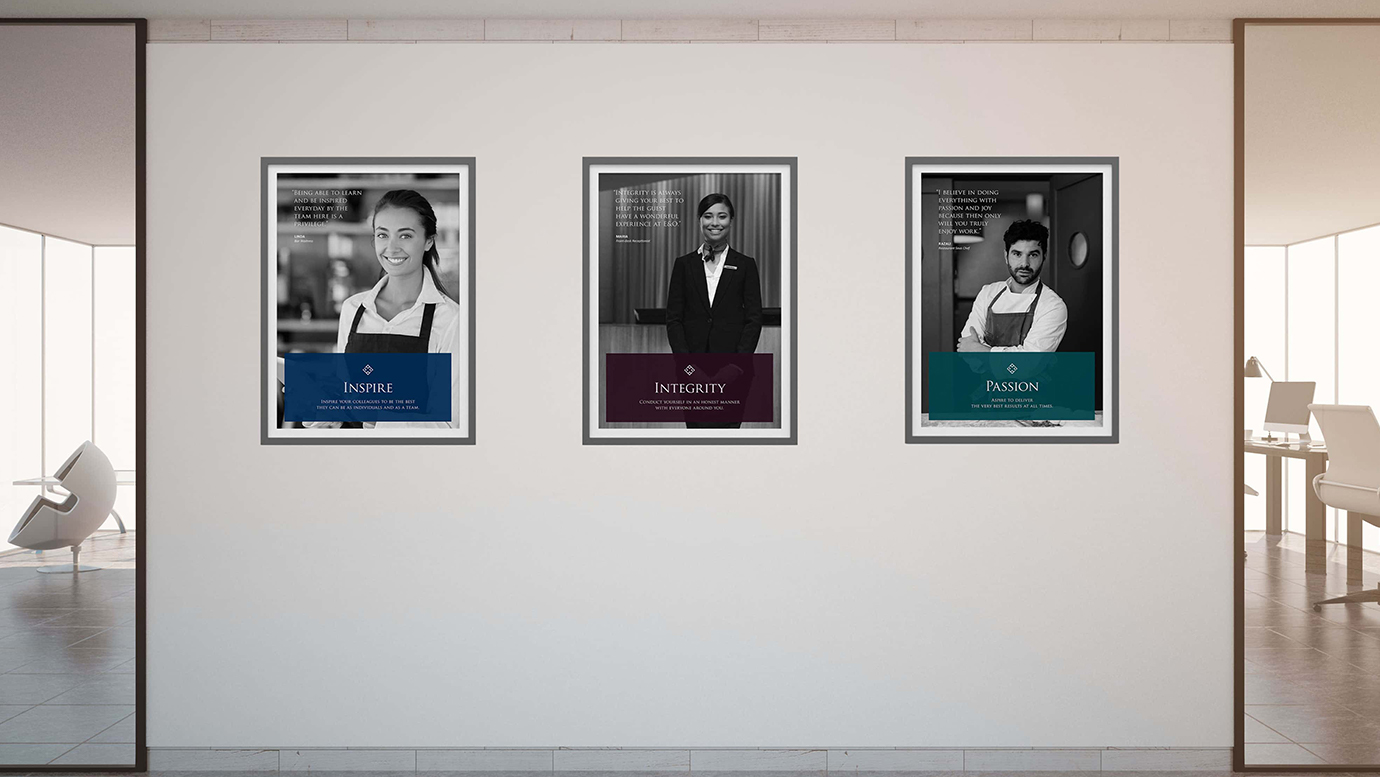 And, as the Heritage Wing re-opened its doors to welcome the world yet again, a digital campaign and exhibition was created to communicate the brand purpose.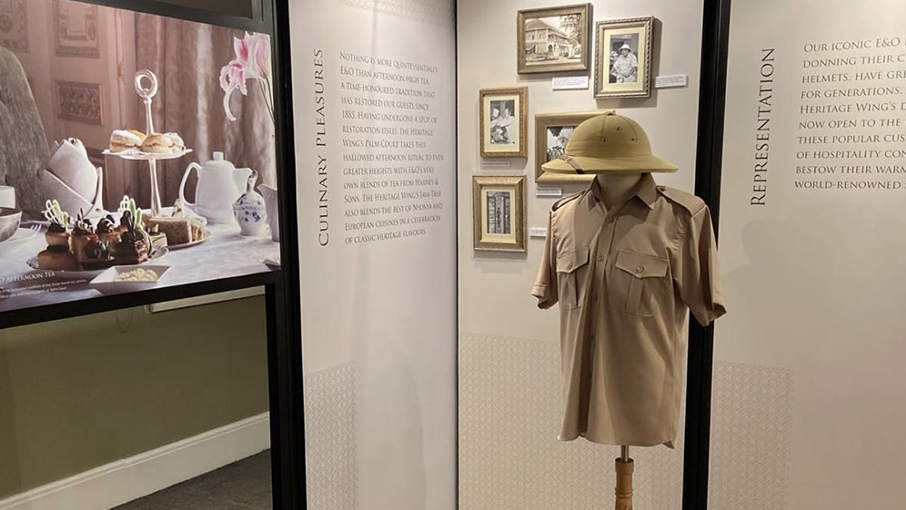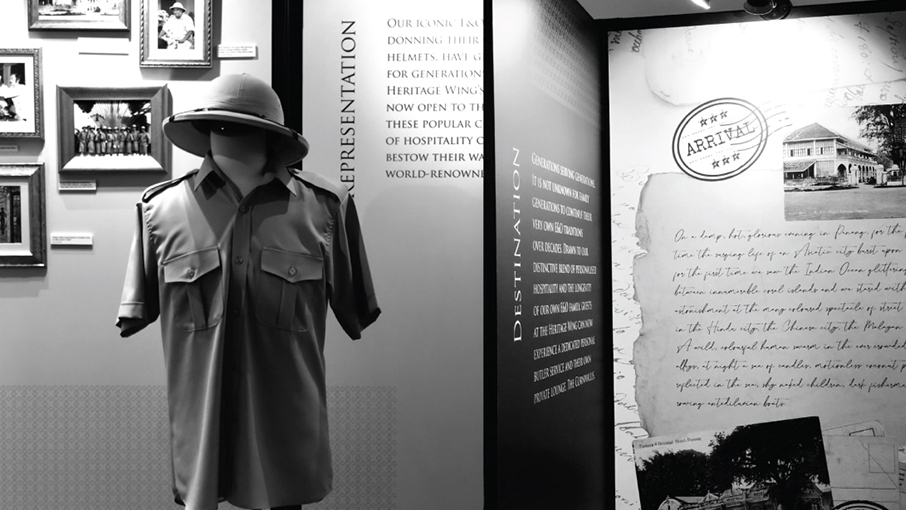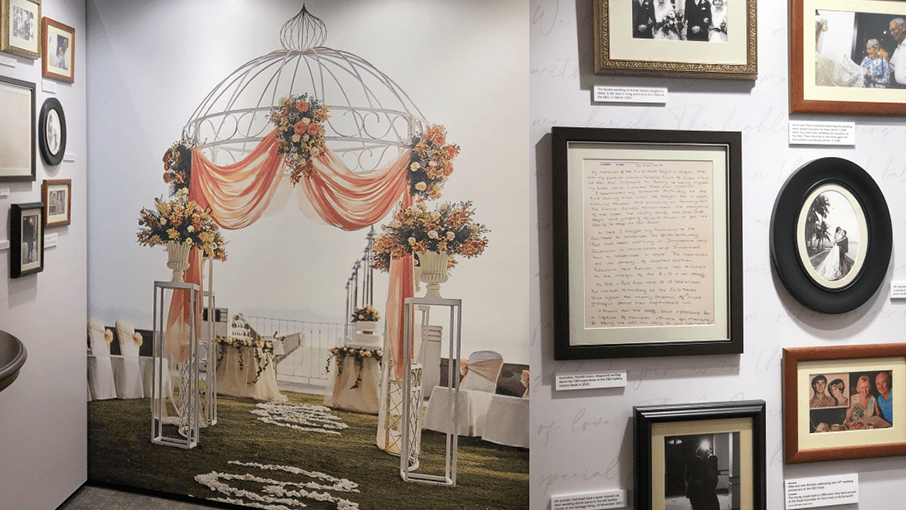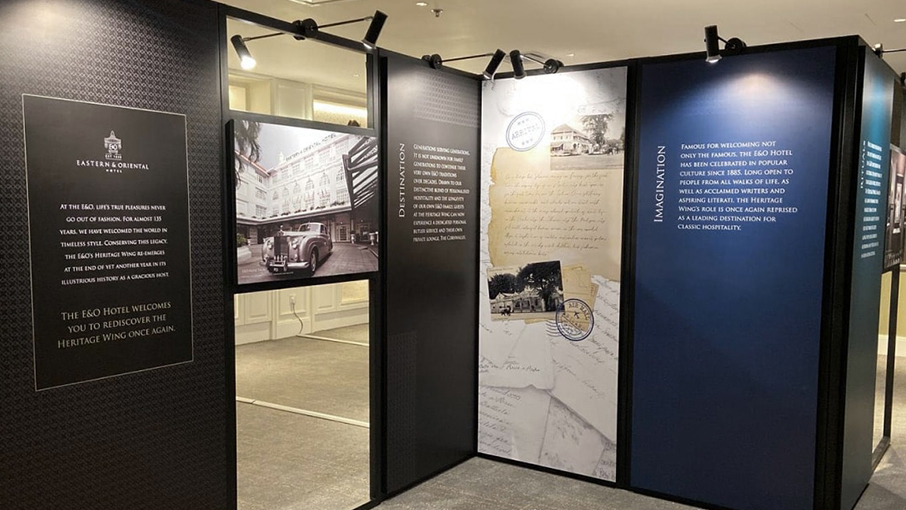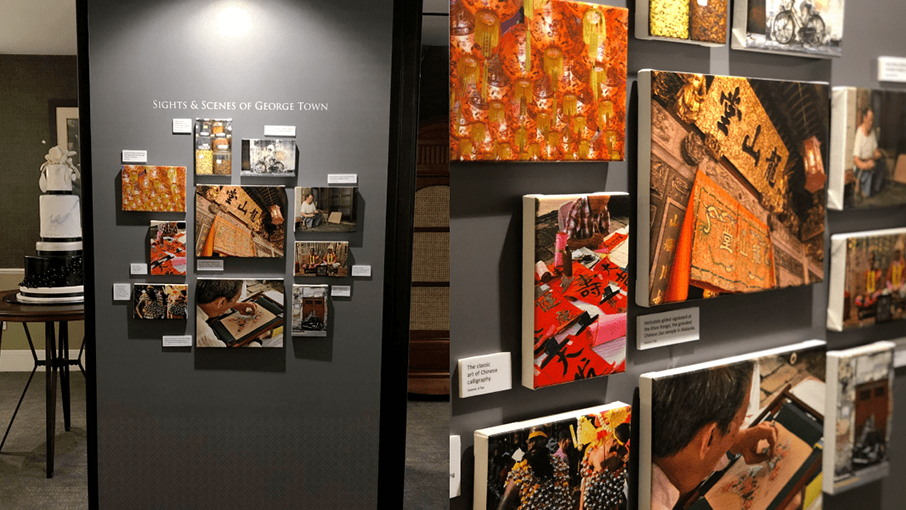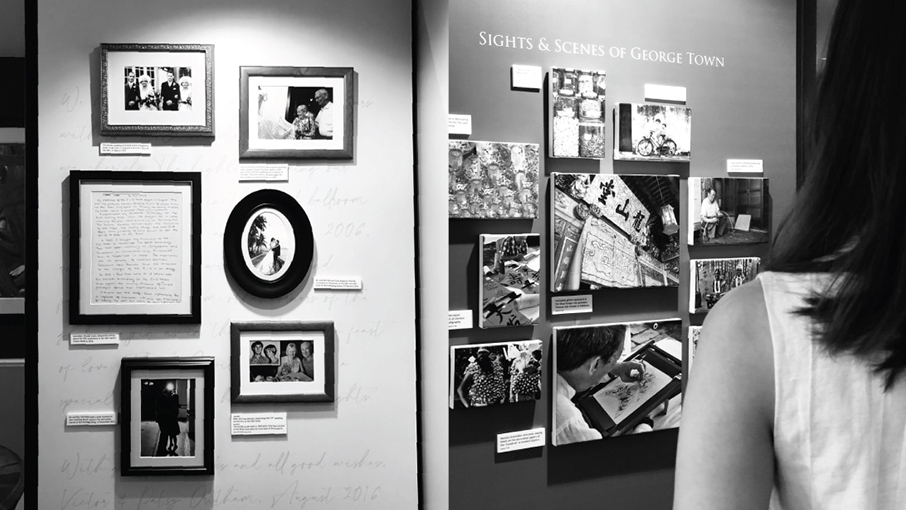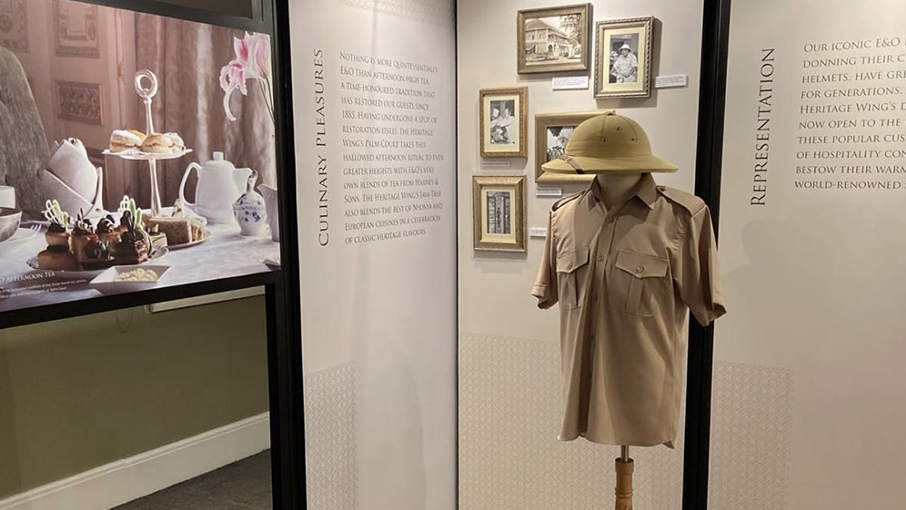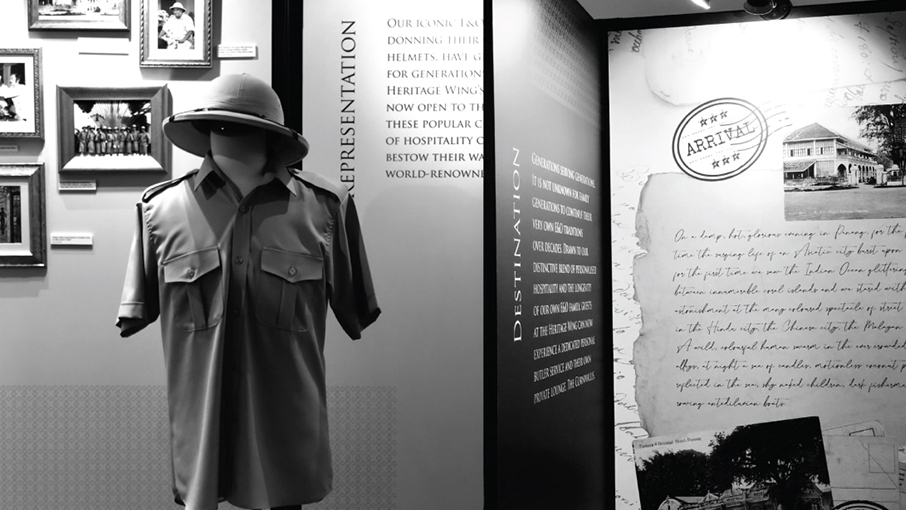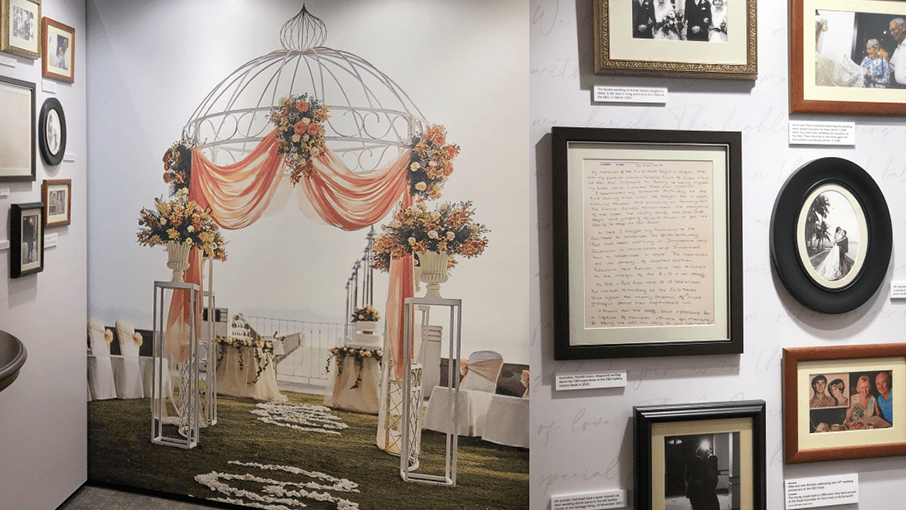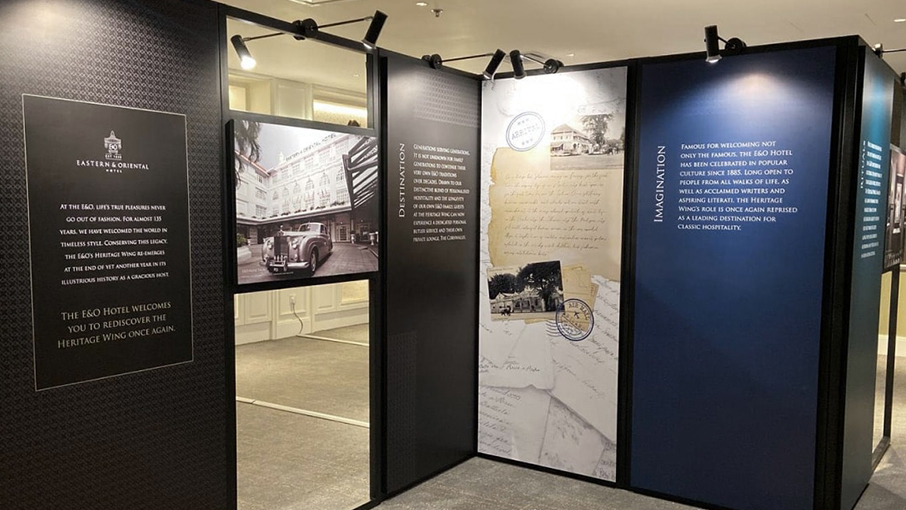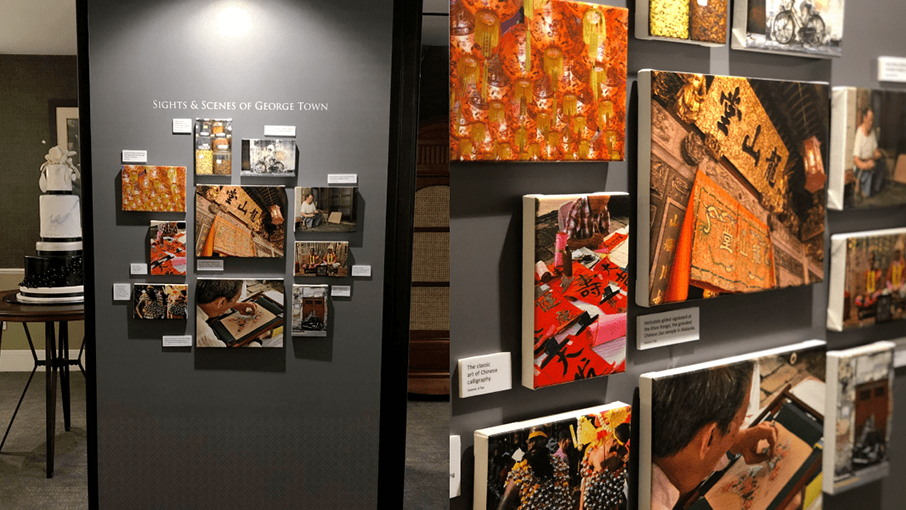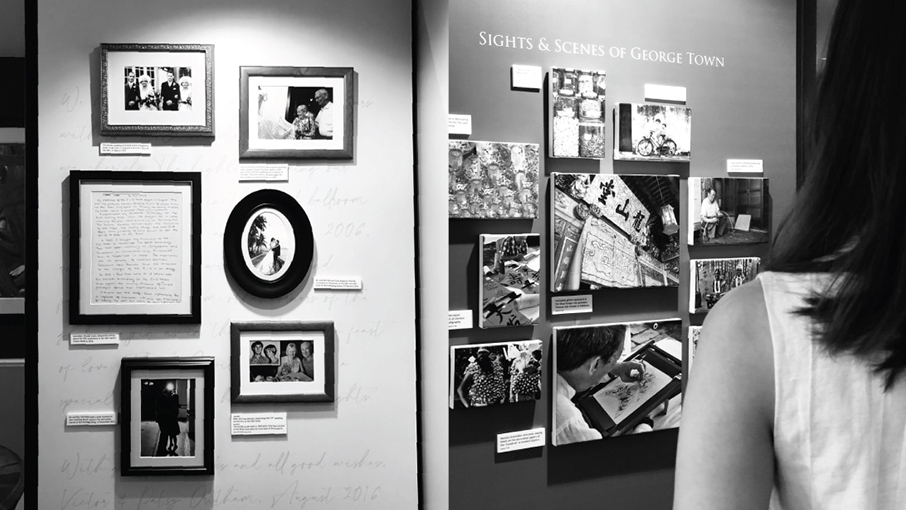 Before bringing it all together into a treasure trove of brand assets, the E&O brand guidelines.