Taking a fresh approach to annual reporting
SATS, Asia's leading gateway services operator, faced the challenge of finding and retaining talent in a labour intensive industry. Having invested significantly in technology over the past years, the time had come for SATS to shine a light on its people.
The theme "Growing With Purpose" encapsulates SATS' mission and defines how SATS achieves its vision to feed and connect Asia. The theme showcases SATS as people-centric and progressive, offering opportunities for people who think outside the box and are not afraid to fail.
奖项
Transform Awards Asia Pacific 2019
Best brand development project to reflect a changed mission, values or positioning – Highly commended
"The team from Sedgwick Richardson has developed deep knowledge of our business and unique culture over our long relationship. This innovative employee branding solution is a testimony of the team's strategic and creative capabilities. It's a pleasure to work with a team that instinctively knows what a client needs."
Carolyn Khiu
Director | Vice President, Public Affairs & Branding, SATS Ltd.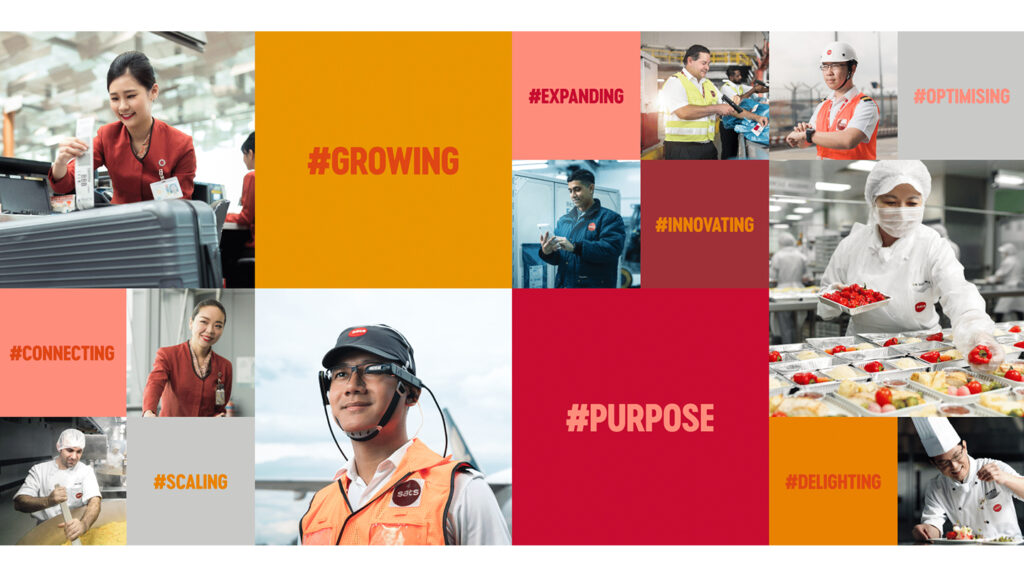 Objective
Our role was to develop an integrated investment branding solution and performance reporting experience for SATS. It communicates their brand purpose to its people and the community:
To grow sustainably through harnessing technology and developing talent to ensure that people eat well, live well, and do well.
Solution
Going beyond the traditional annual report format, we developed an integrated campaign solution, one that embodies a movement and champions a cause.
The brand focused predominantly on SATS' people. An employer branded theme centred around highlighting the specific efforts of individuals and their personal application of purpose within their roles.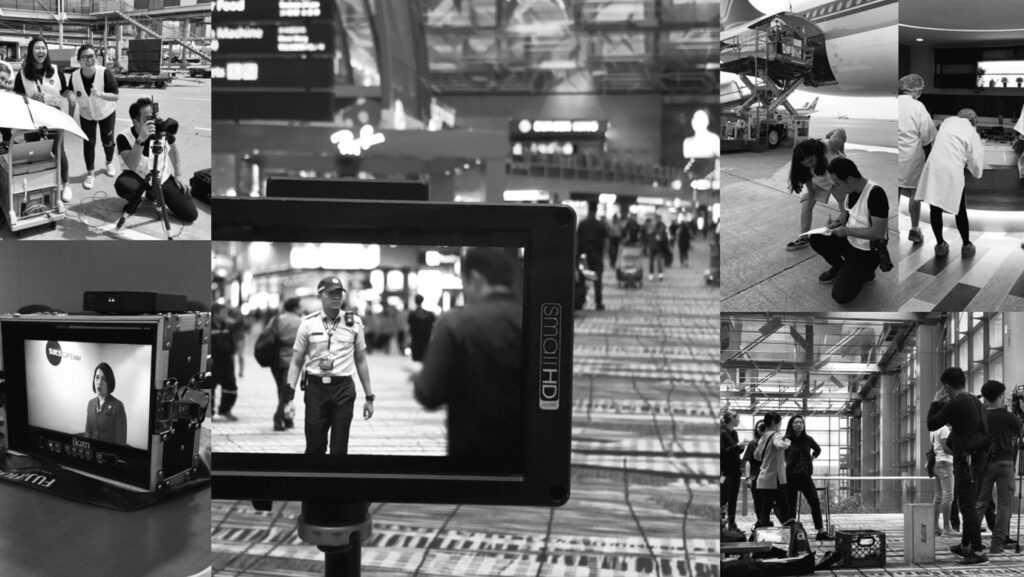 Multimedia Approach
As SATS' sustainable business strategy is lived by its people every day. A series of six (6) people profile videos was created to showcase how these individuals from across all age groups and business units are empowered to 'Grow with Purpose'. A curated series of action words complementing the #GrowingWithPurpose hashtag, speaks the language of millennials. It makes SATS relevant to the talent of today and tomorrow.
Deliverables
Brand assets were integrated within a dedicated 'Growing with Purpose' microsite and applied to a suite of collaterals. It extends the lifespan of the project way beyond a printed report.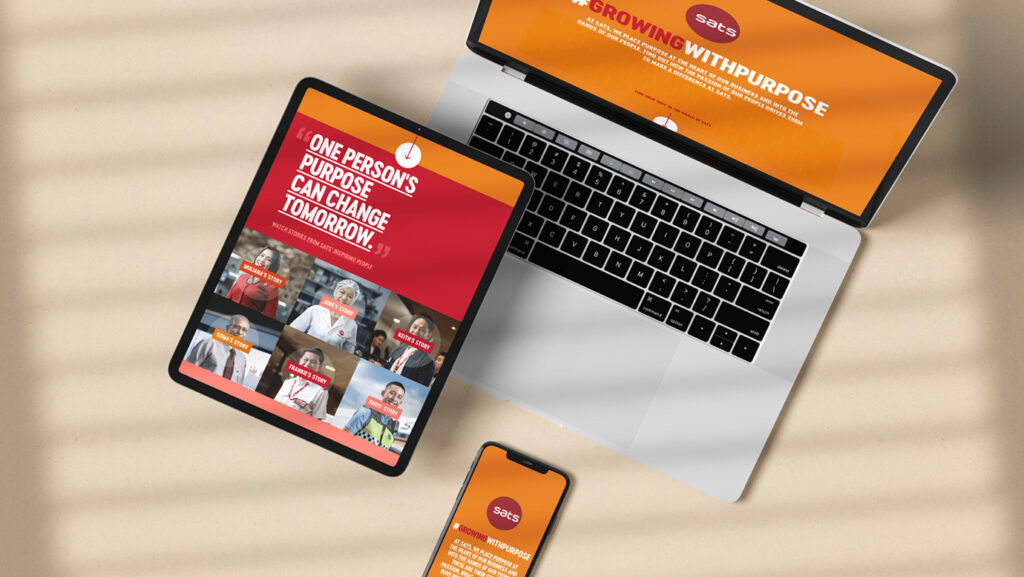 Brand Colours
Coupled with the strong brand language, the bold visual treatment uses blocks of colour to present a vibrant, youthful brand personality. This is in line with the SATS culture of embracing technology and encouraging innovation.
Sustainability Pillars
For the Sustainability report, we followed a similar content and visual-driven approach. The final report advised on specific people profiles to effectively showcase SATS' three (3) Sustainability Pillars–Nourishing Communities, Connecting People, and Treasuring Resources. All the while, we developed a series of aspirational action words to make the concept feel more relatable.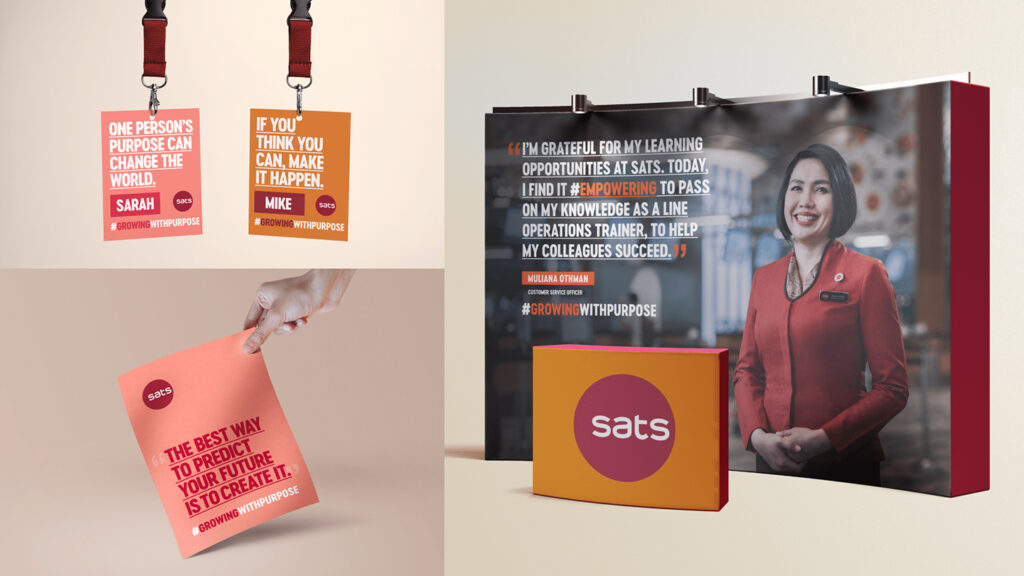 Result
An integrated solution extending beyond traditional reporting boundaries, we delivered a compelling brand narrative that centred around empowering people. Through storytelling, we created content that appeals to both the investor community as well as SATS' employer brand, to help position SATS as an employer of choice.