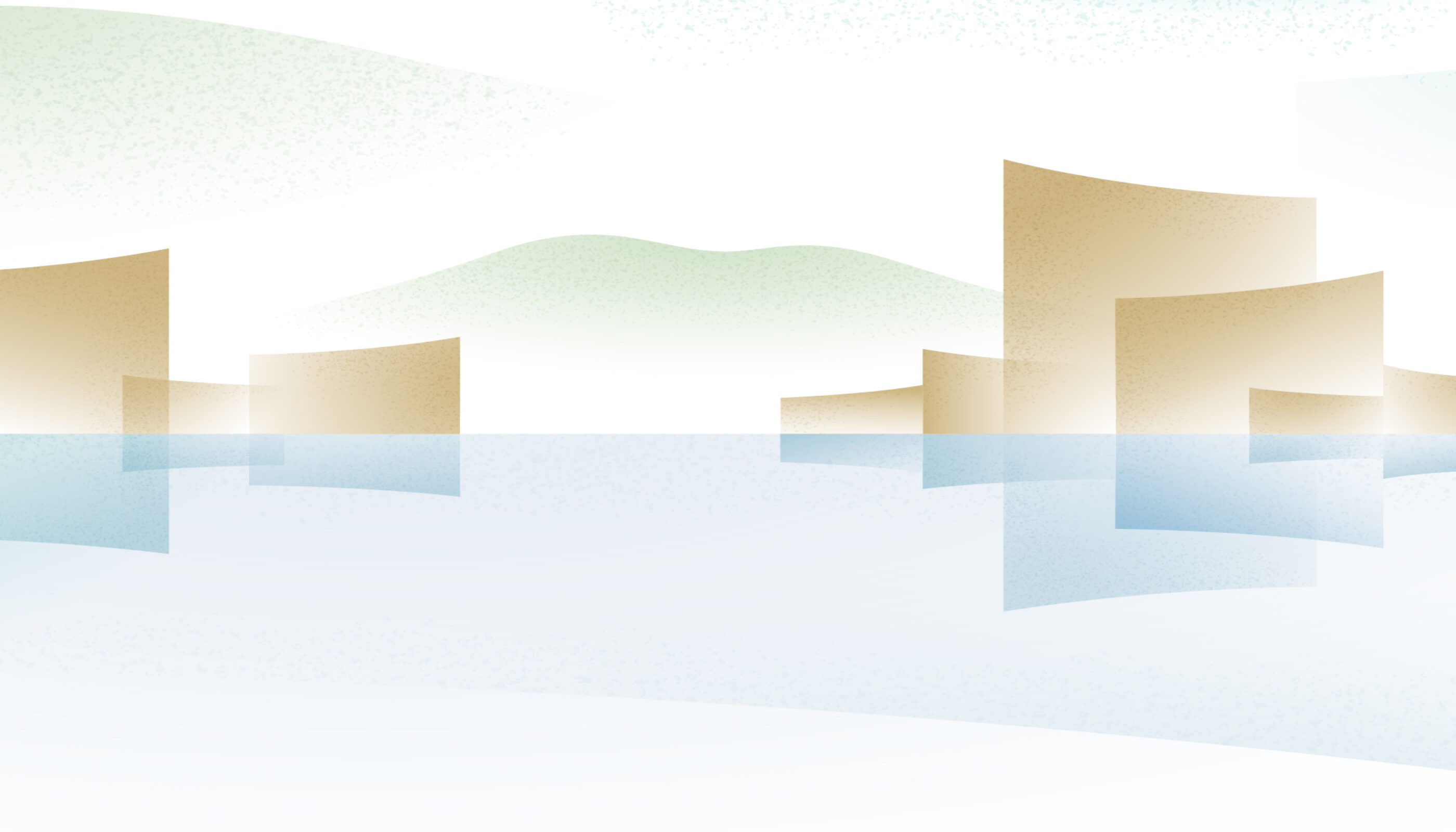 Brand Building
Place Branding
Design
Experiences
Strategy
Kerry Properties
A New Vista
Branding a landmark mixed-use development in Fuzhou
Kerry Properties entrusted Sedgwick Richardson with branding a key destination at the centre of Fuzhou "New Town" in Fujian province. Fuzhou Rivercity is a mixed-use development project that will host customers, tenants and the community at large, offering a mix of contemporary design, shops, restaurants, offices, residential units, and inspiring open spaces.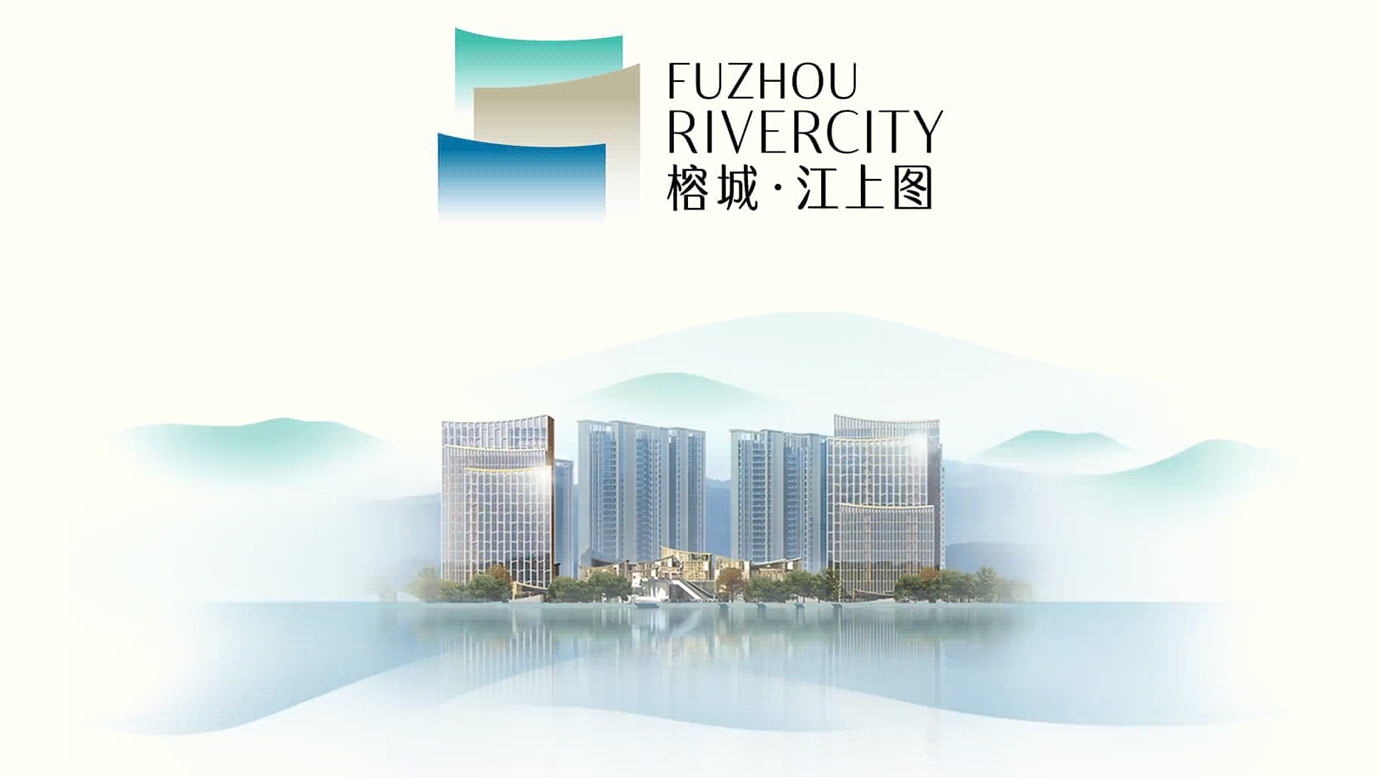 Brand core values
At the heart of the brand are three core values that act as its compass: Commune, Exploration, and Wellness.
These values reflect the key elements of Fuzhou's culture and guide the services and experiences offered to the community.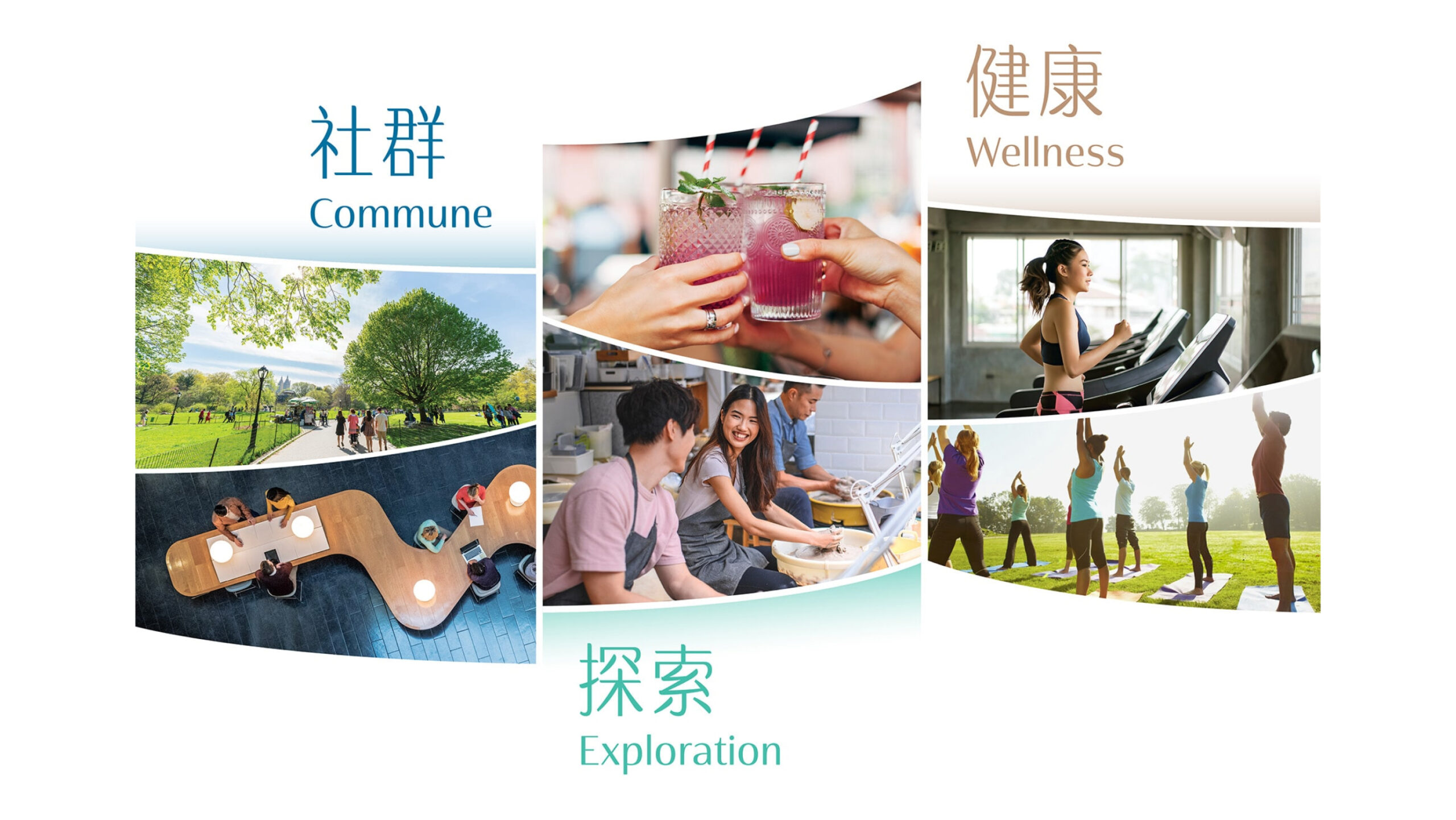 A new vista
The identity design brings the brand's core values and personality to life as well as communicating the development's unique surroundings.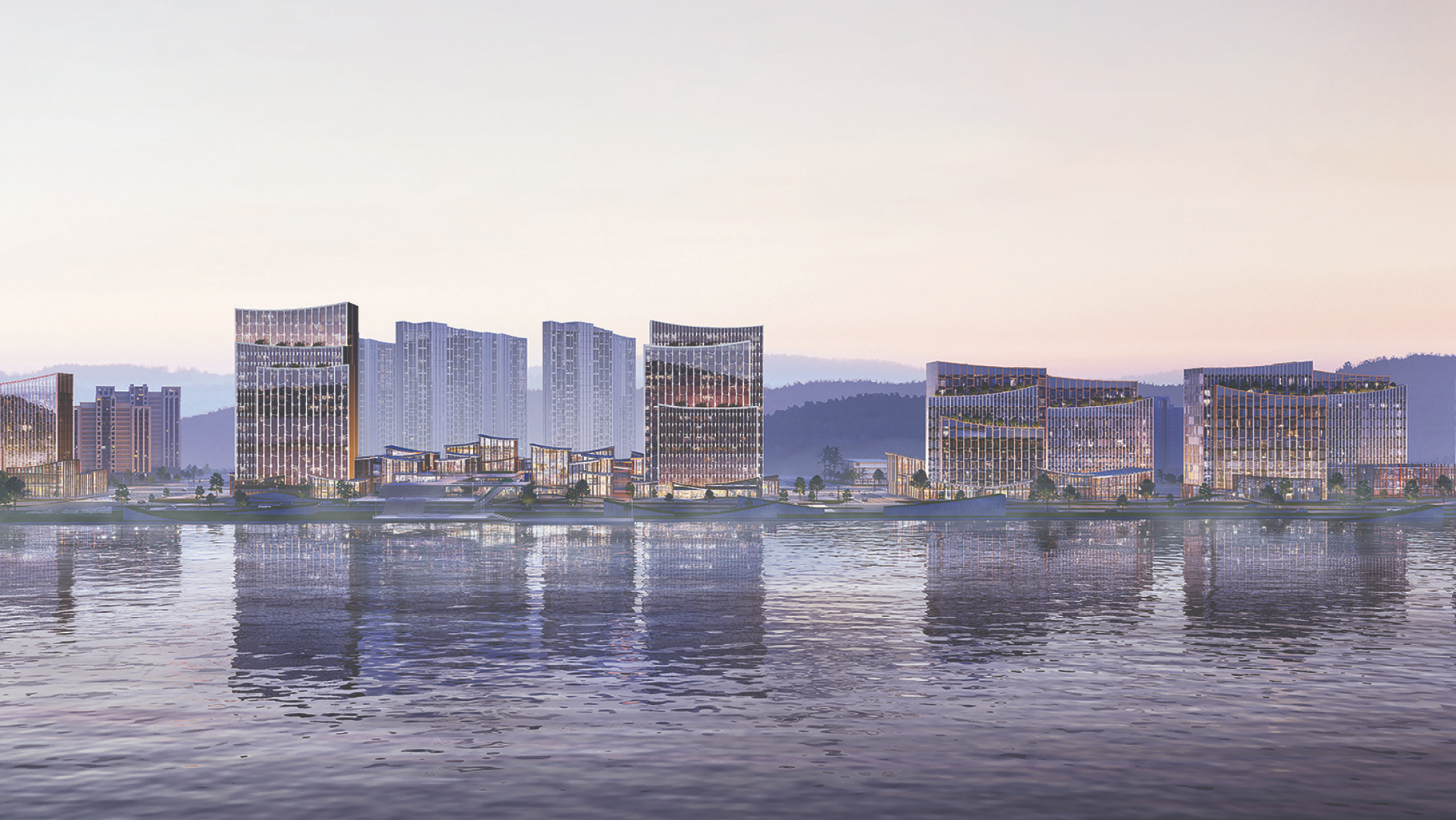 The look of Fuzhou Rivercity
The three layers in the logo symbol echo the iconic features of the development while the fresh watery colour palette reflects the natural beauty of its surroundings. Dynamic gradients create an organic integration of sleek architecture, green mountains and clear water.
Balancing the historical heritage of Fuzhou with the modern lifestyles of its residents, the logotype is modern and stylish, with a human touch in its soft details. Inspired by traditional brush calligraphy, the contrast of the thickness in strokes brings a strong sense of movement and dynamic community.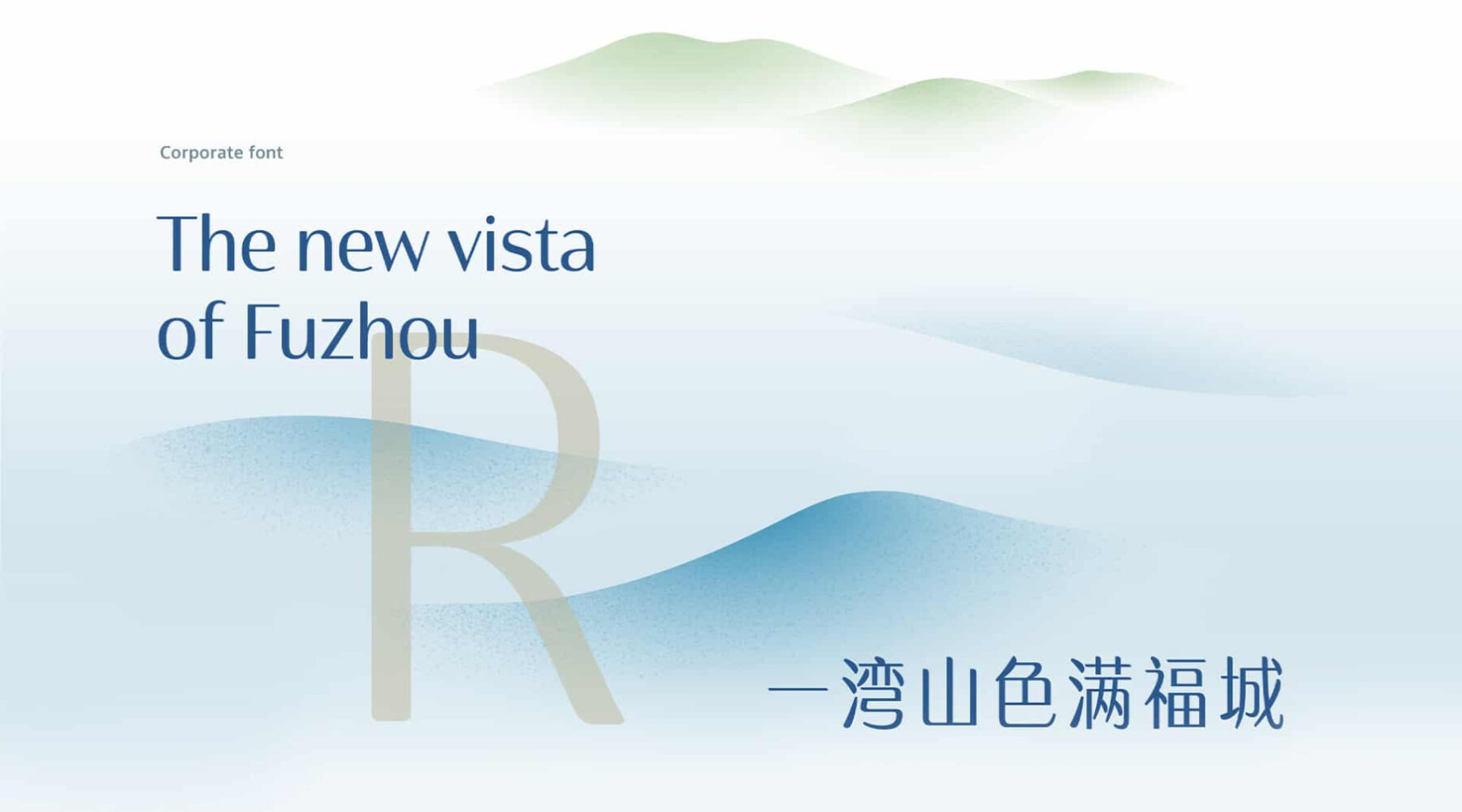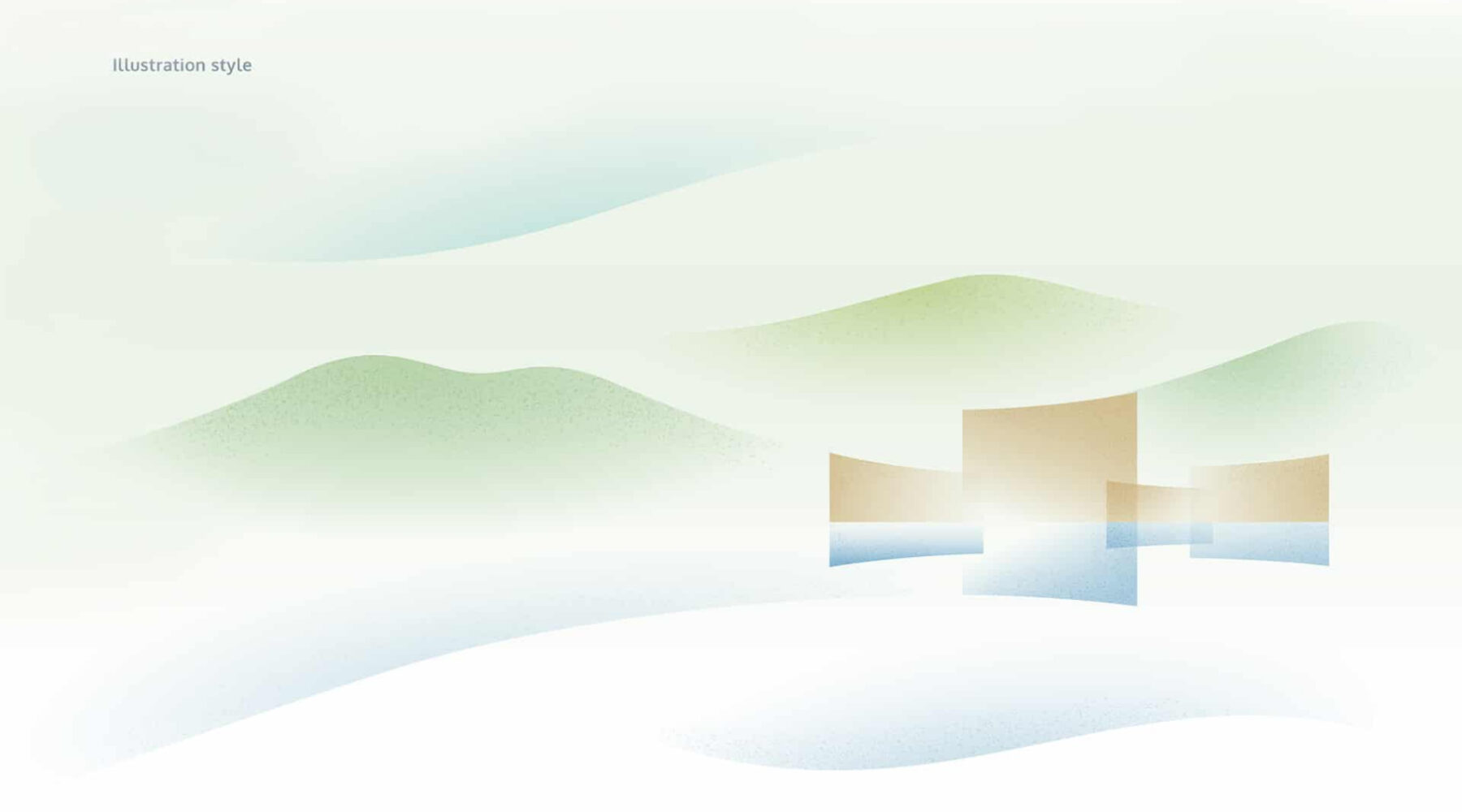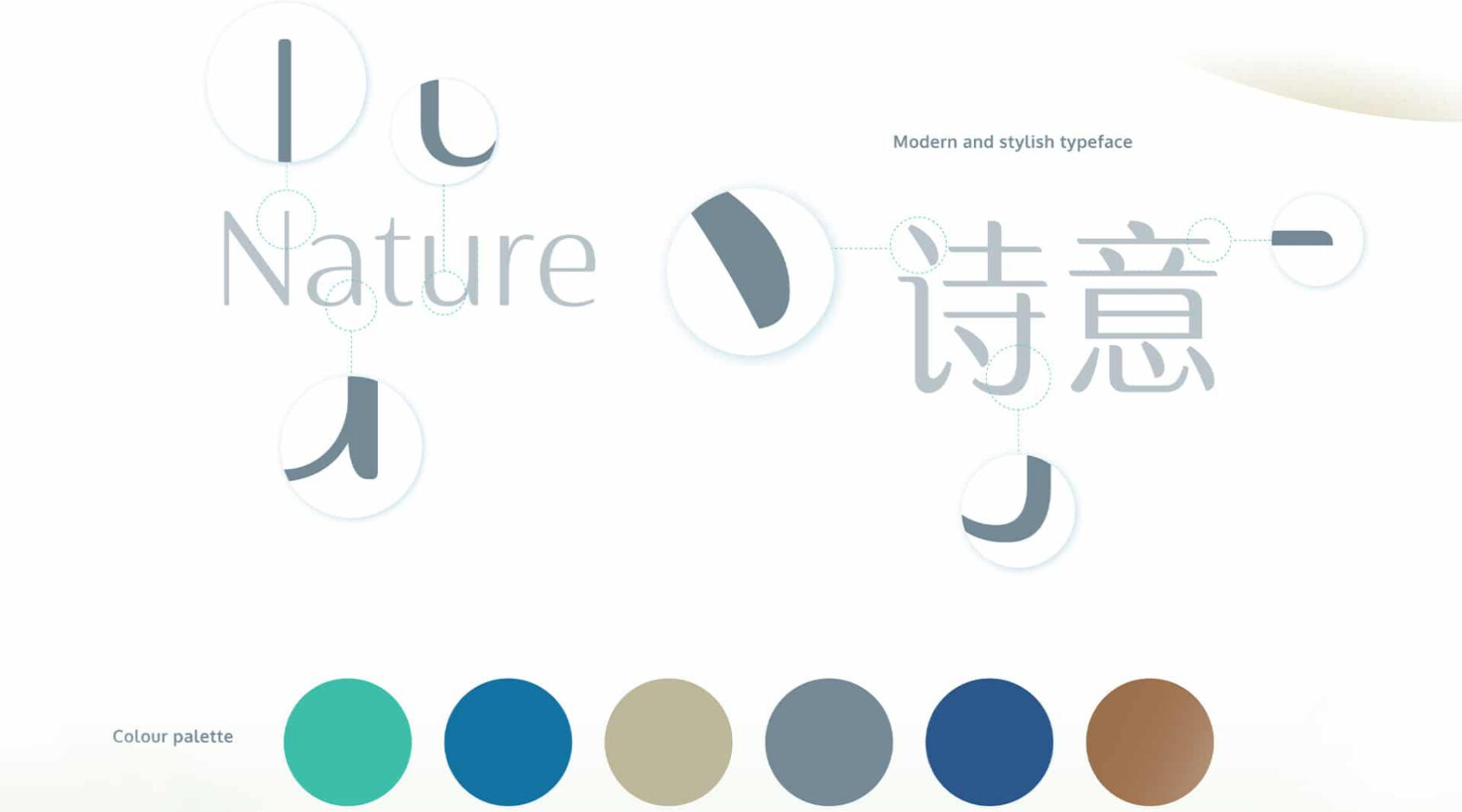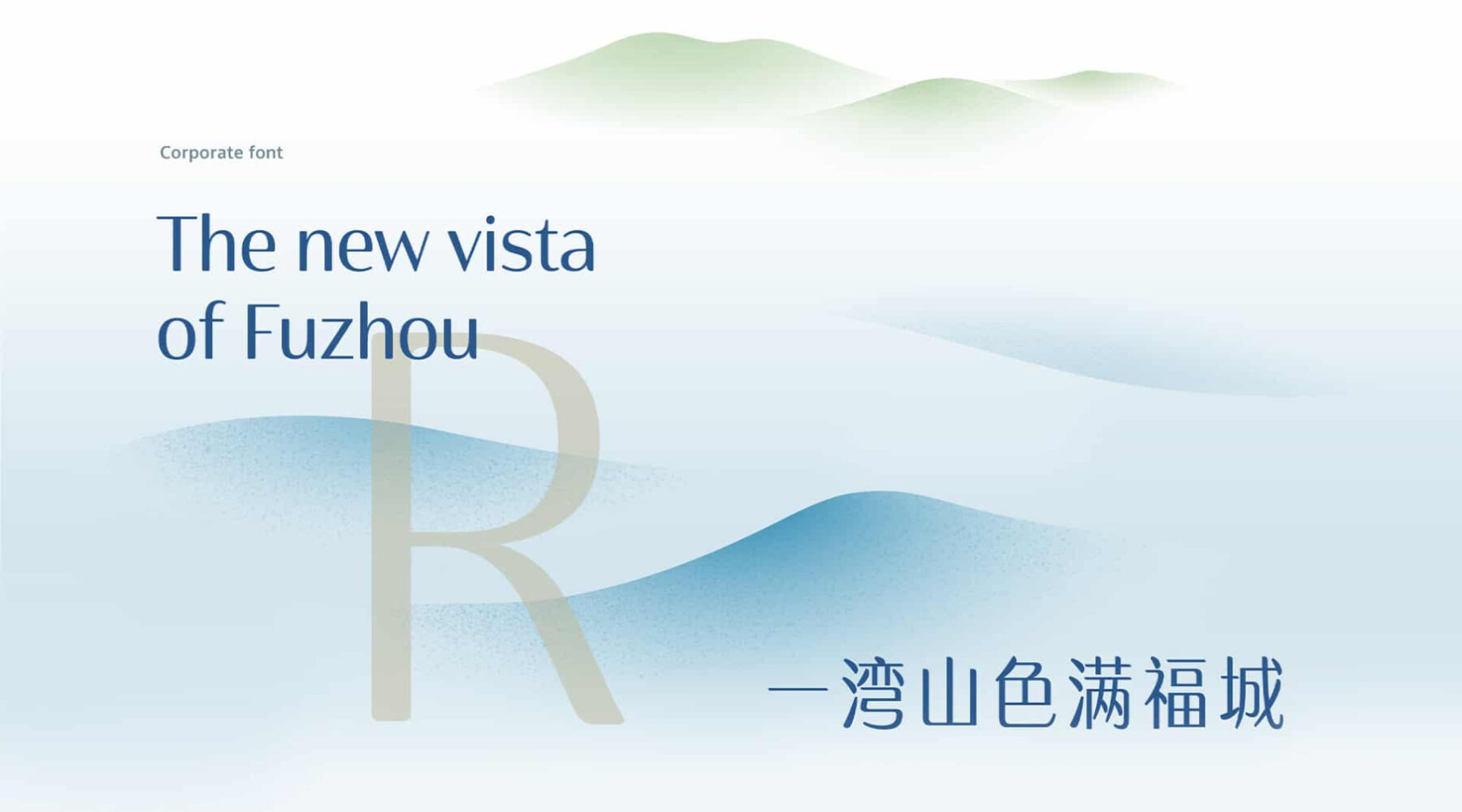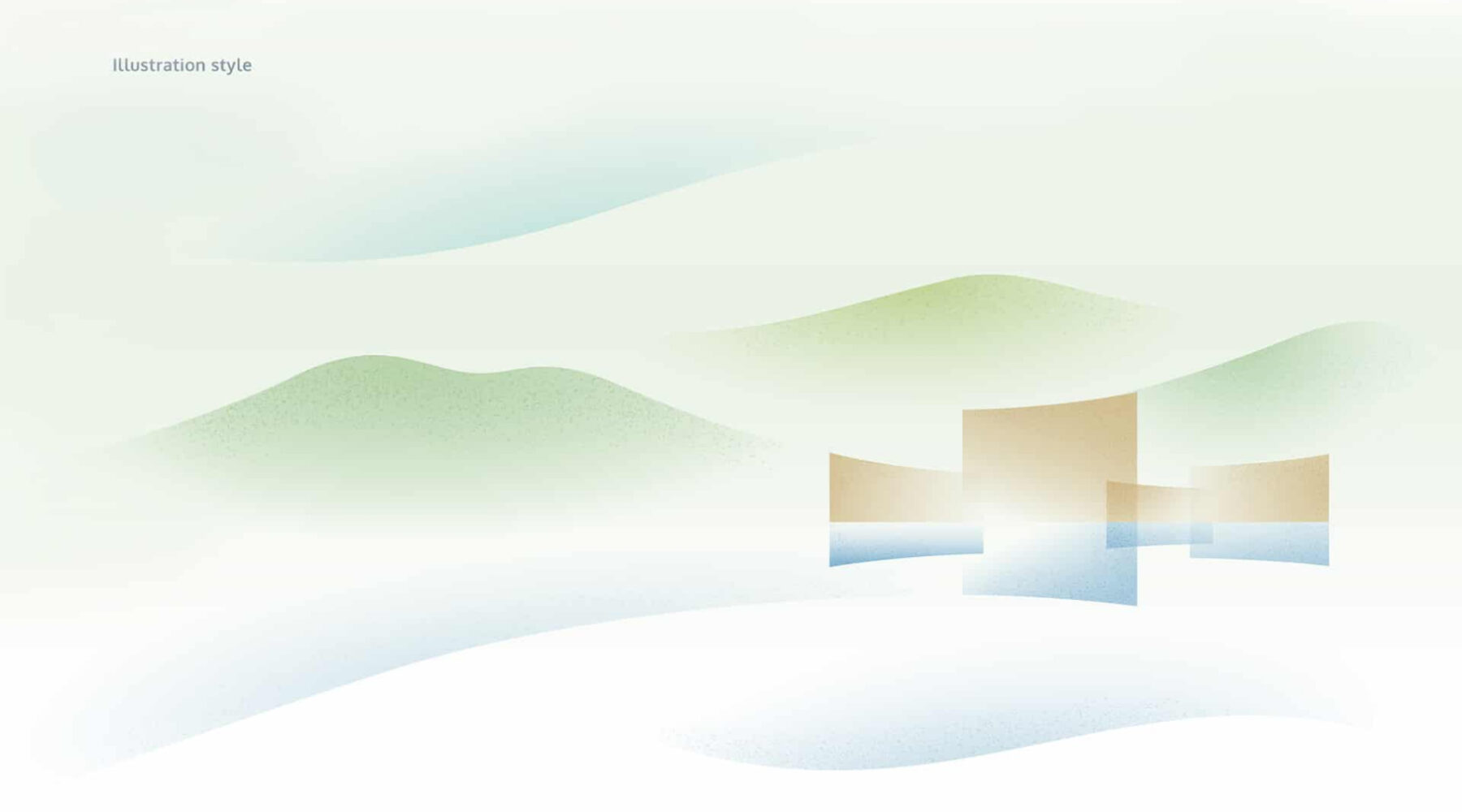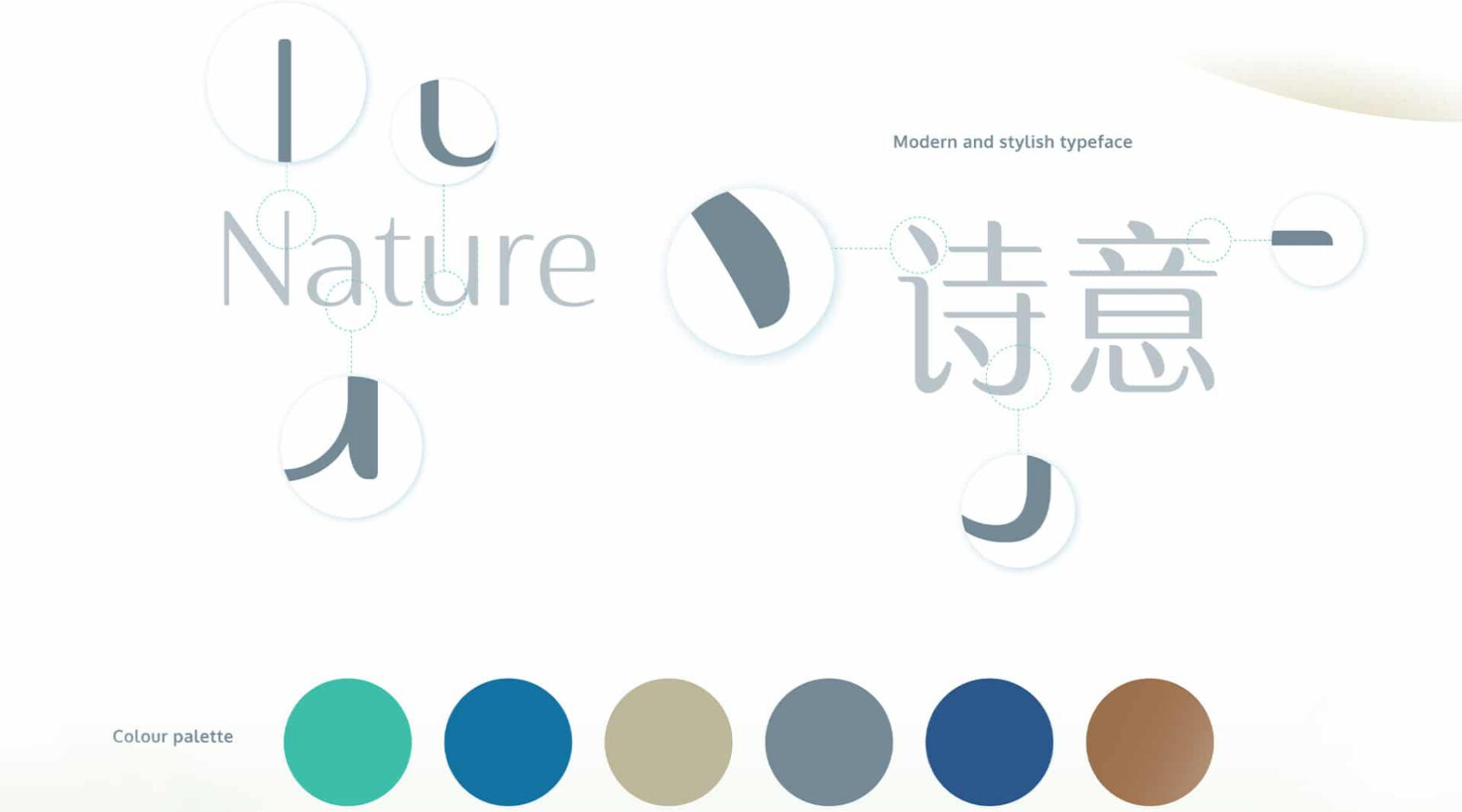 An air of purity
In brand applications, a water colour illustration style brings an air of organic purity, echoing the minimalistic essence of traditional Chinese paintings. The result is a contemporary interpretation of Fuzhou's unique history and culture.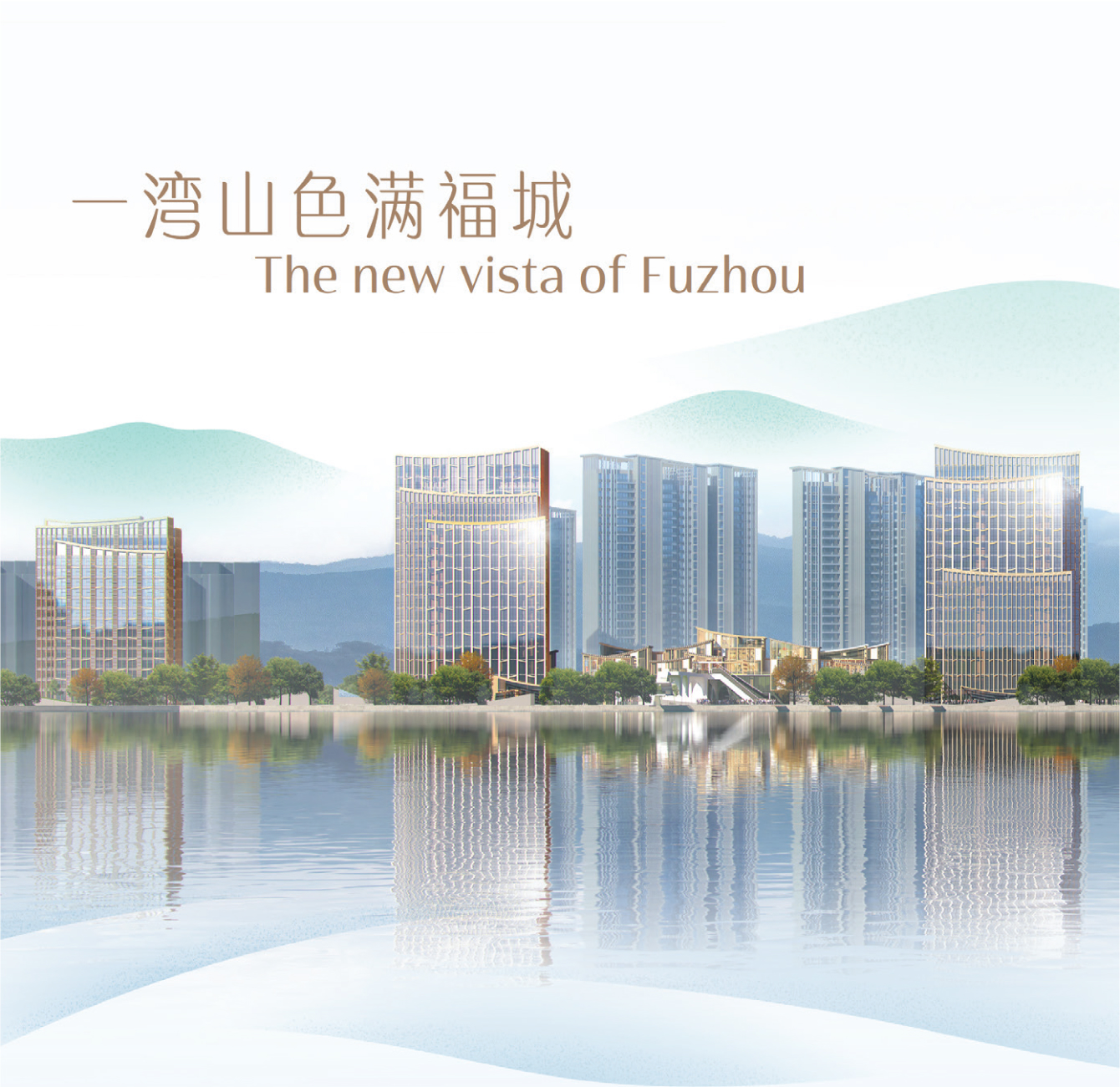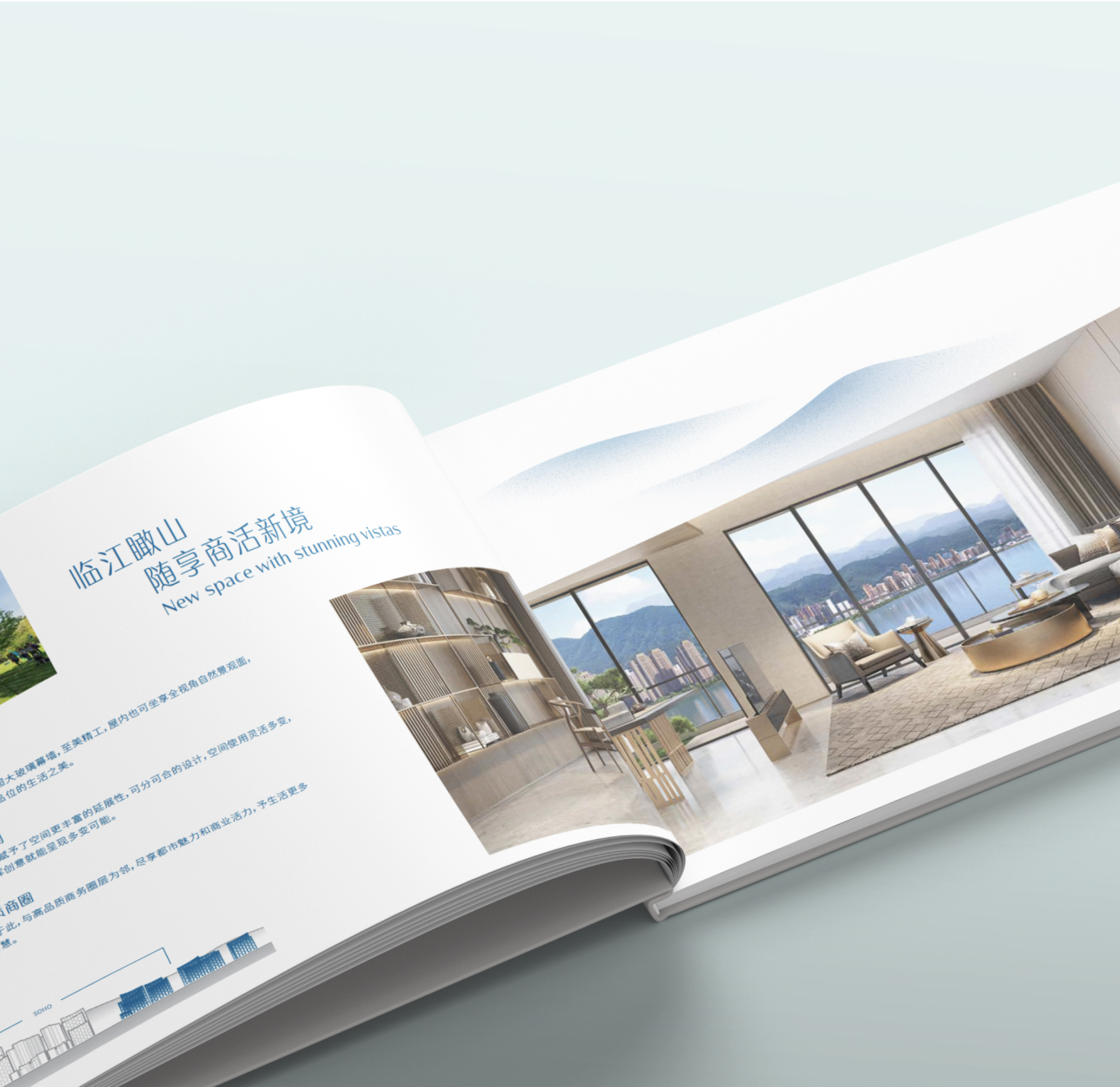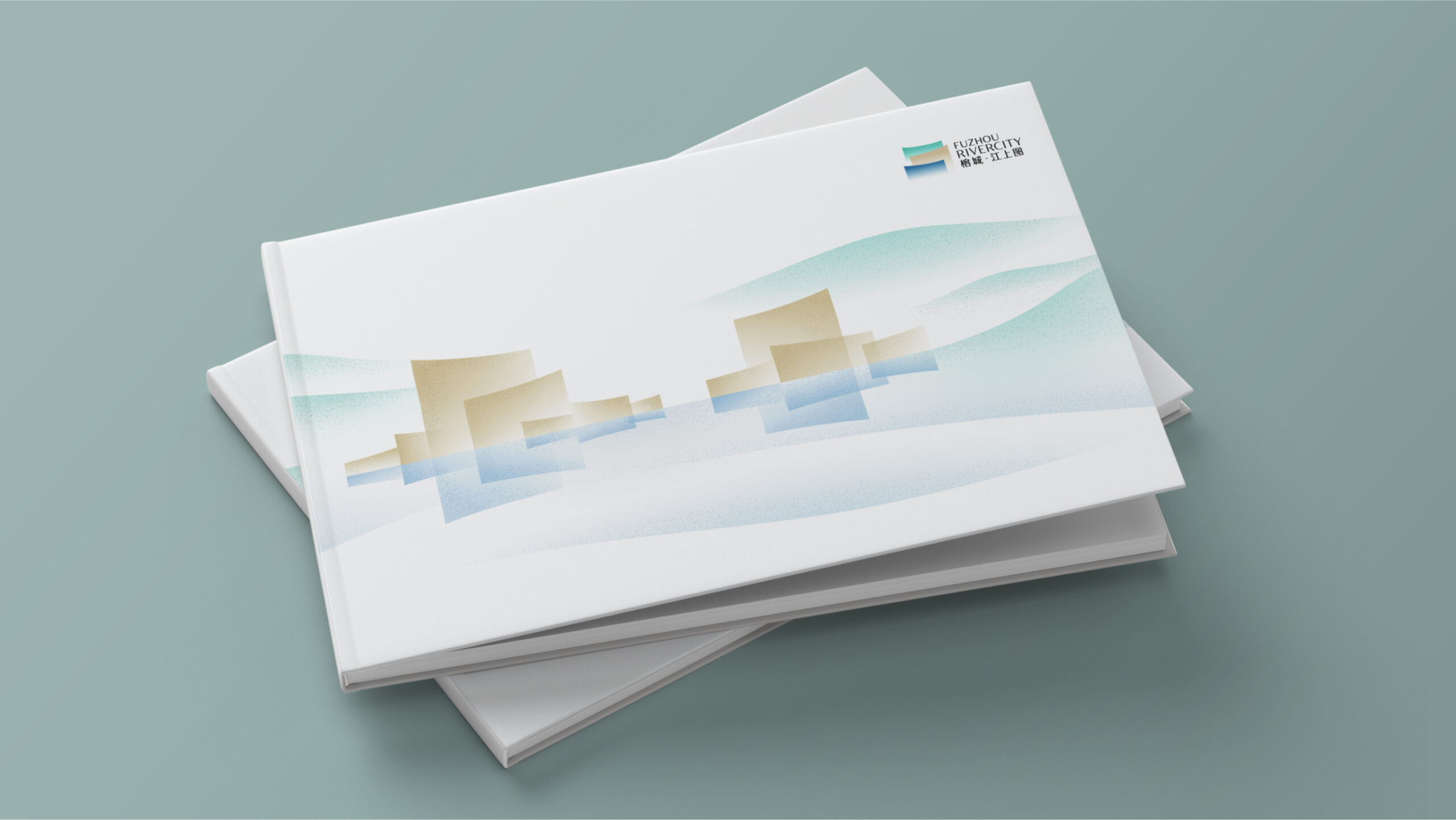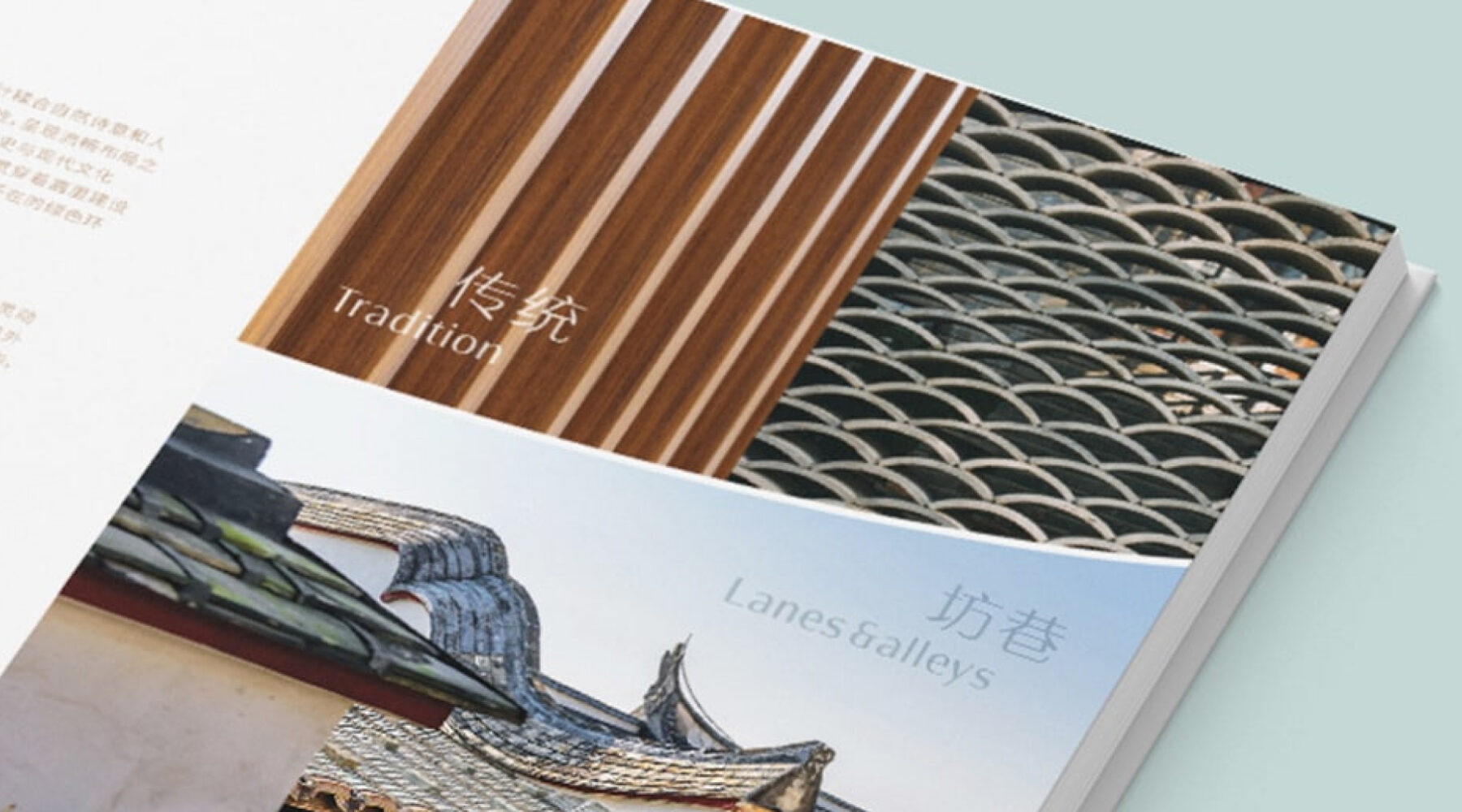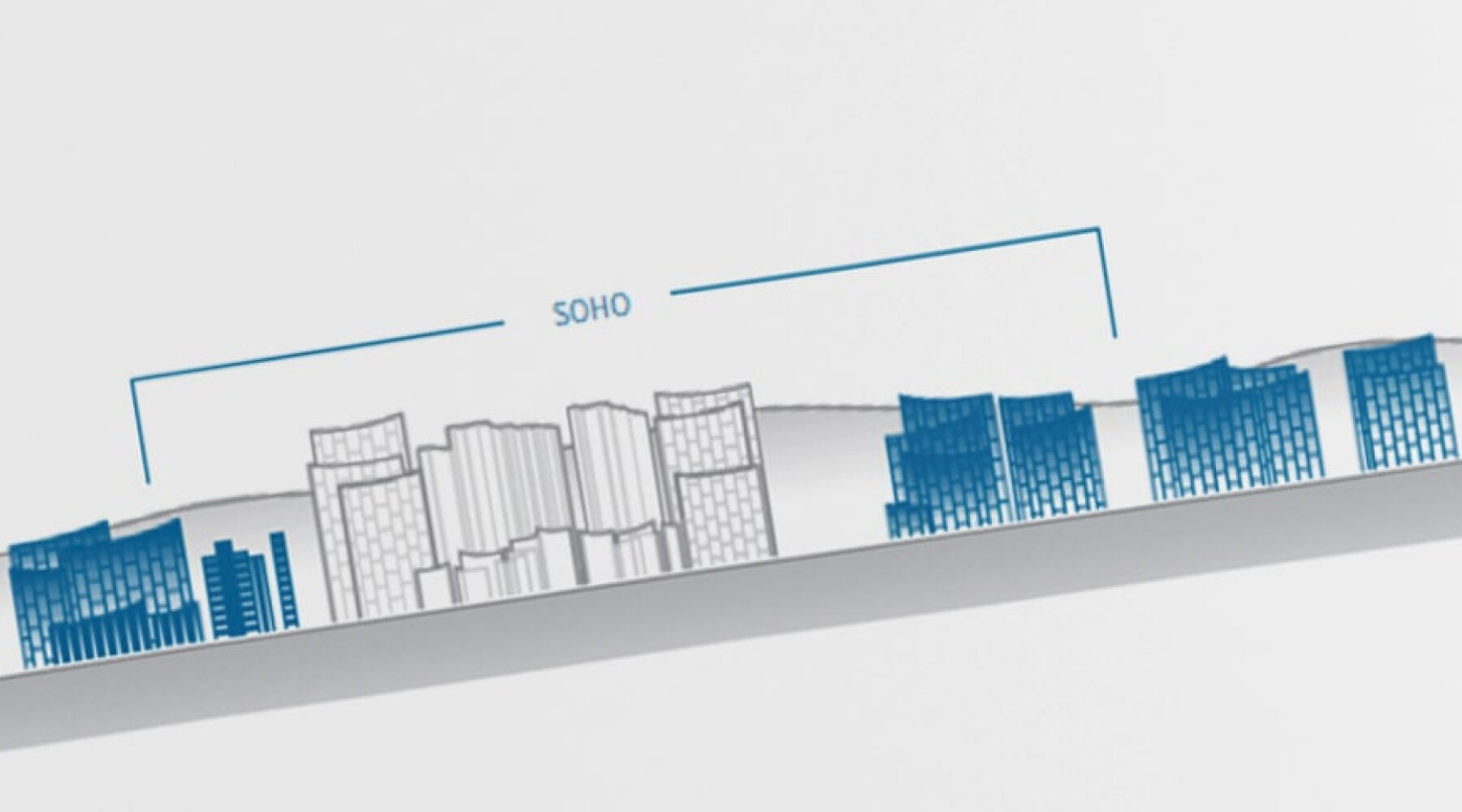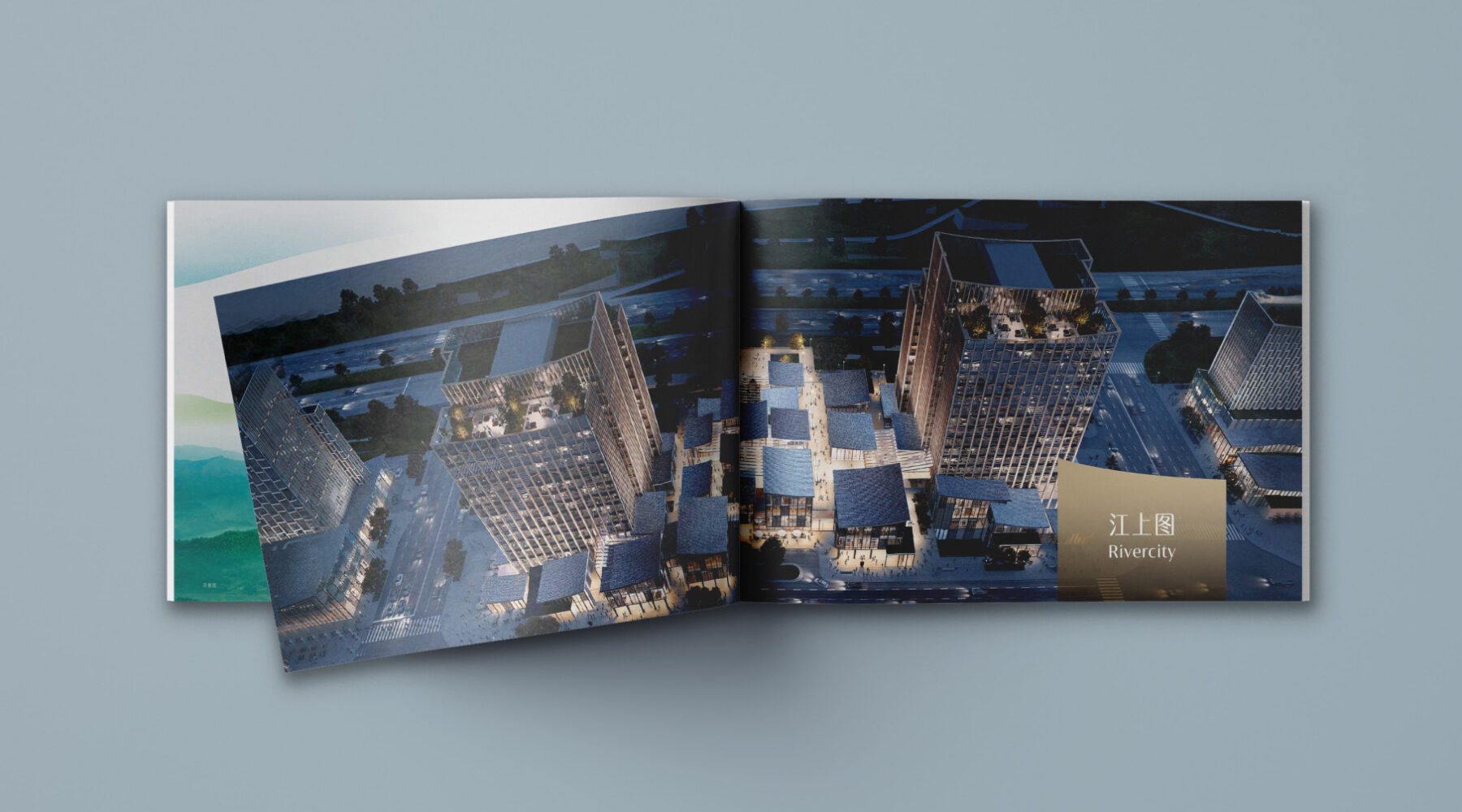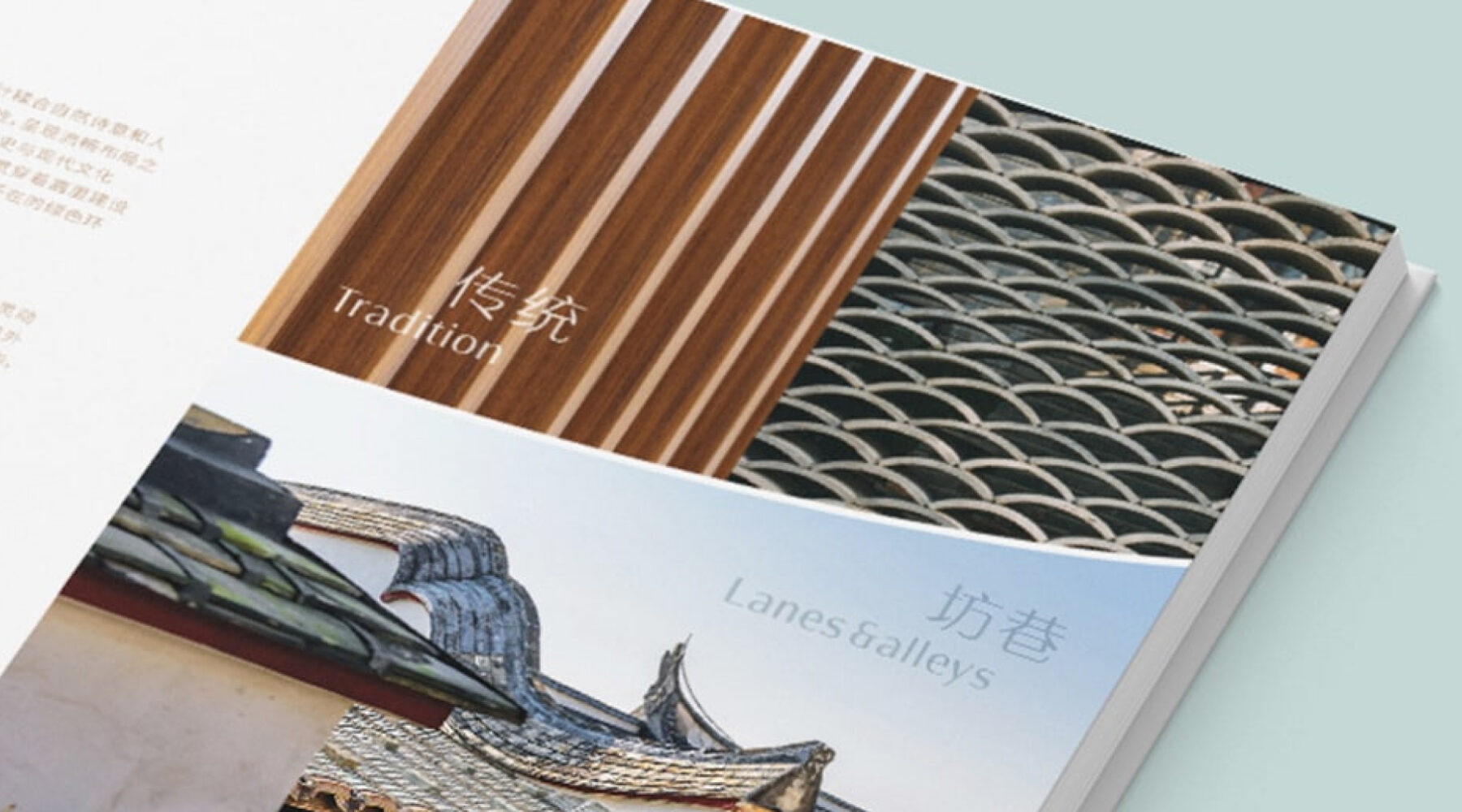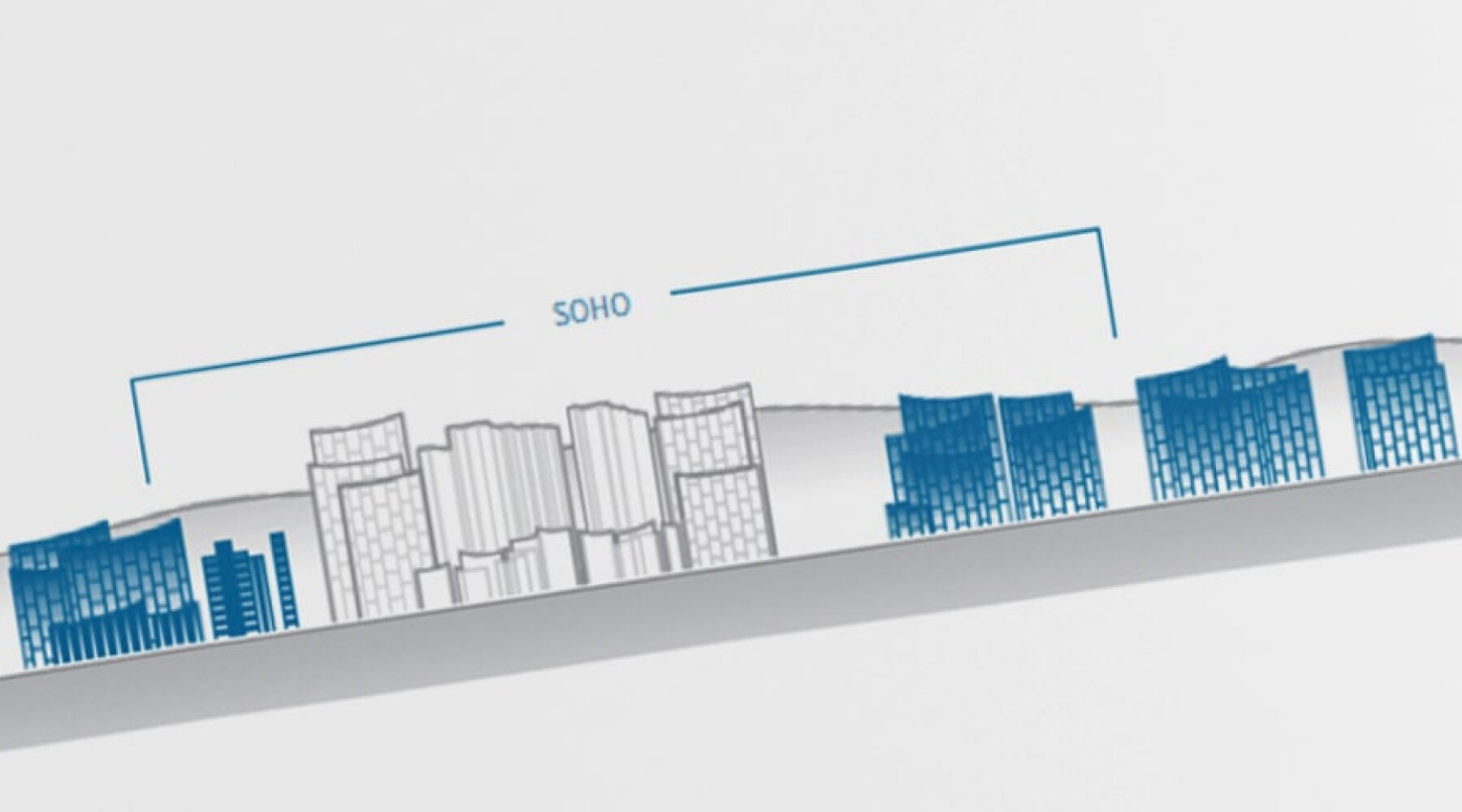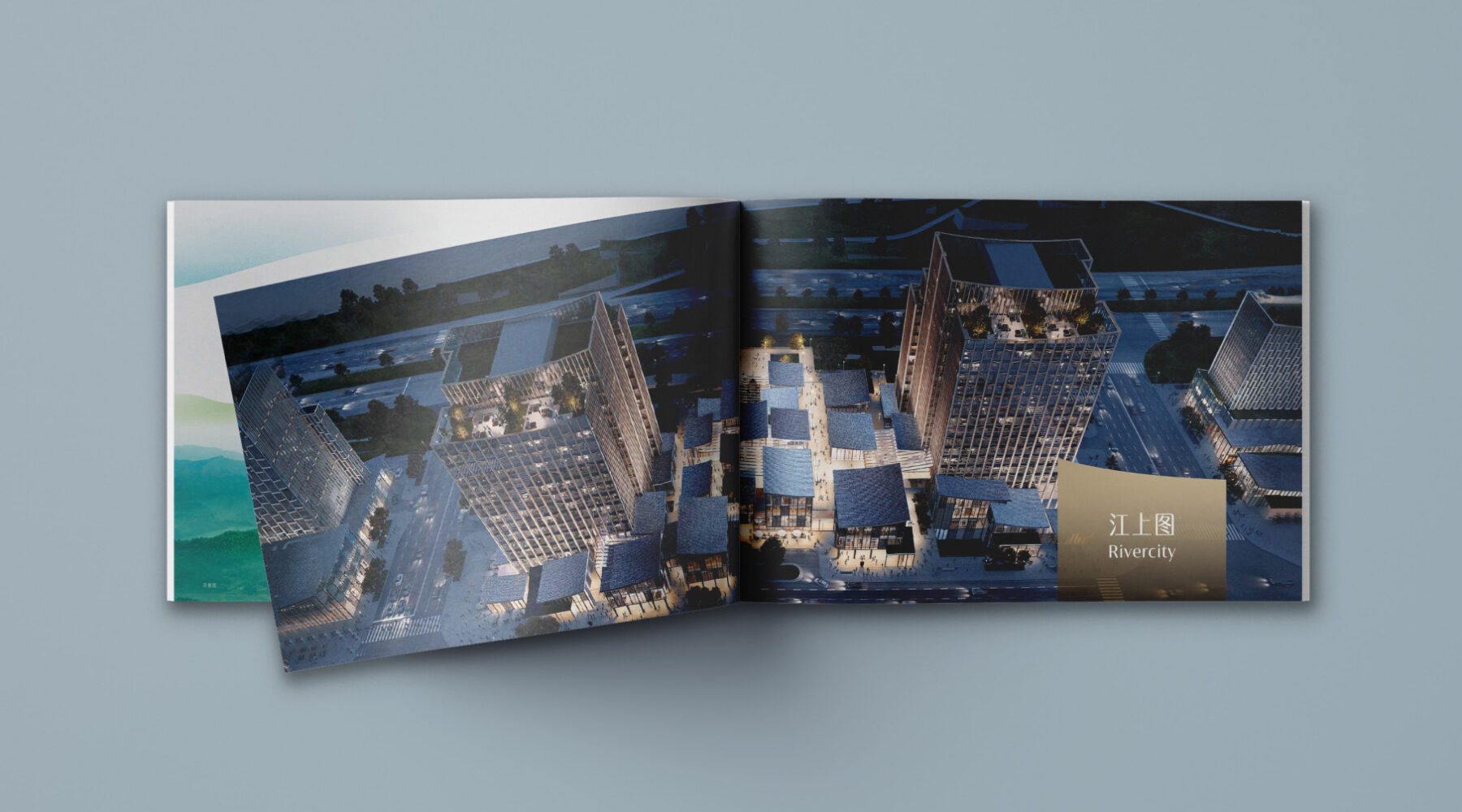 Delivery & Result
The new identity was rolled-out across all customer brand touch points.
The brand was successfully launched in October 2019 with over 300 attendees in Fuzhou.